Cookie Dough + Chocolate … yes please!
October is here, and before we know it, it's going to be Halloween. And then the other winter holidays … but I'm getting ahead of myself.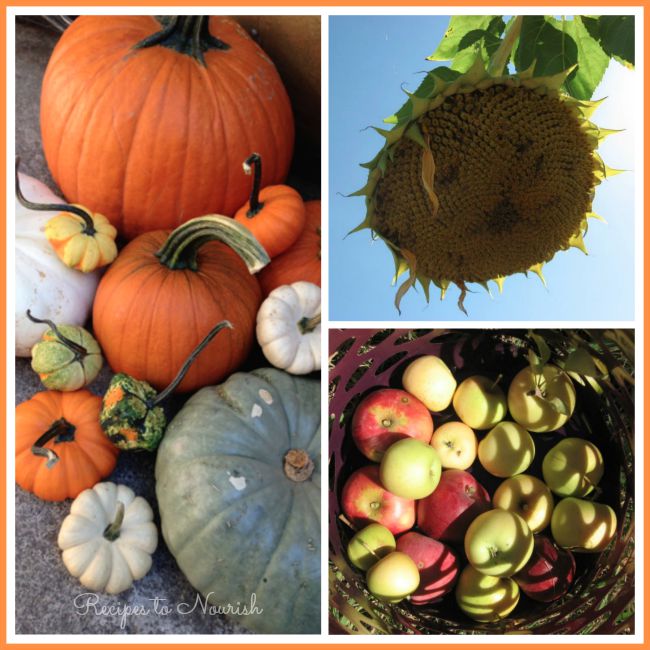 I love fall, it's such a beautiful time of year. I love what the harvest brings … lots of beautiful pumpkins, lots of varieties of squash, apples and pears galore + more. It's such a fun time of year. As we all know, when October arrives, that means Halloween is on the way.
I don't know about you, but I have two kiddos and what goes into their bodies matters to me. So every October I try to find a balance between the fall harvest and Halloween. Yes, I do shelter my girls to a degree because I do not let them have commercial candy. And I have no apologies about it.
That being said, I still make the holiday fun for them. My youngest daughter hasn't done trick-or-treating yet, but my oldest does … so for her, I always do The Switch Witch. I also always make a fun homemade treat for my family.
And that's where this Sea Salted Cookie Dough Bark comes into play.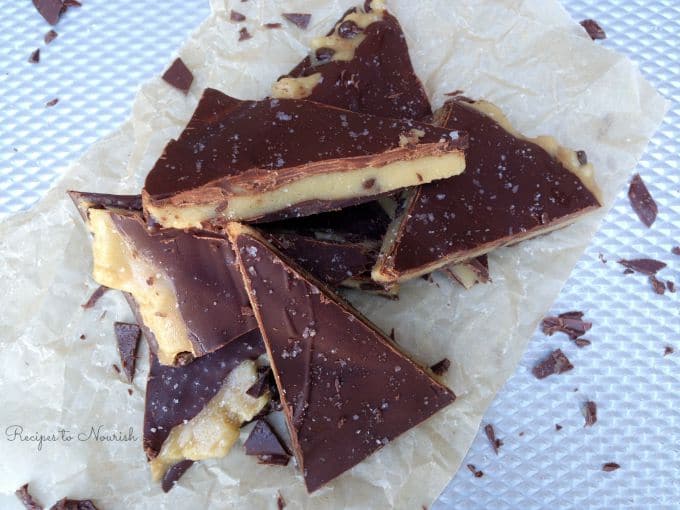 My Little Love goes crazy for this Cookie Dough Bark! And that makes me happy. She has no complaints having this delicious treat instead of the gobs of commercial junk candy that she gets trick-or-treating. It's a win-win. She gets to have fun on Halloween and indulge in my healthier homemade treat and I don't have to worry about unhealthy food dyes + corn syrup laden, GMO candy going into her little body.
This grain-free Sea Salted Cookie Dough Bark is so good! It's kind of addictive. You're going to want to make this on more than just one occasion. The good news is it makes a big batch and lasts for a while in the fridge. It's decadent + rich, so a little goes a long way.
Enjoy fall everyone!
I'm super excited to be sharing this Sea Salted Cookie Dough Bark recipe over at Delicious Obsessions!
Are you on Pinterest? I pin lots of yummy real food recipes + more there. I have a board just for Gluten Free Treats too. Come follow along.
MORE RECIPES YOU MIGHT LIKE
Homemade Candy Bars with "Caramel" + Marshmallow Nougat
Gluten Free Chocolate Pound Cake with Sea Salted Chocolate Ganache