Twin Home Birth, that was my goal. This is my life changing twin birth story - a peaceful, yet painful, twin home birth with an emergency c-section.
I'm a twin mom and my babies won't walk side by side, because one of them has wings to fly.
All birth stories are important and they're all different. My birth story is mine - it's not meant to scare anyone and it's not open for judgement. That being said, this could be a trigger for some.
I am a mom of four and I've had three natural water home births and one emergency cesarean.
Things don't always go as planned. My third pregnancy was full of surprises - some wonderful and some tragic.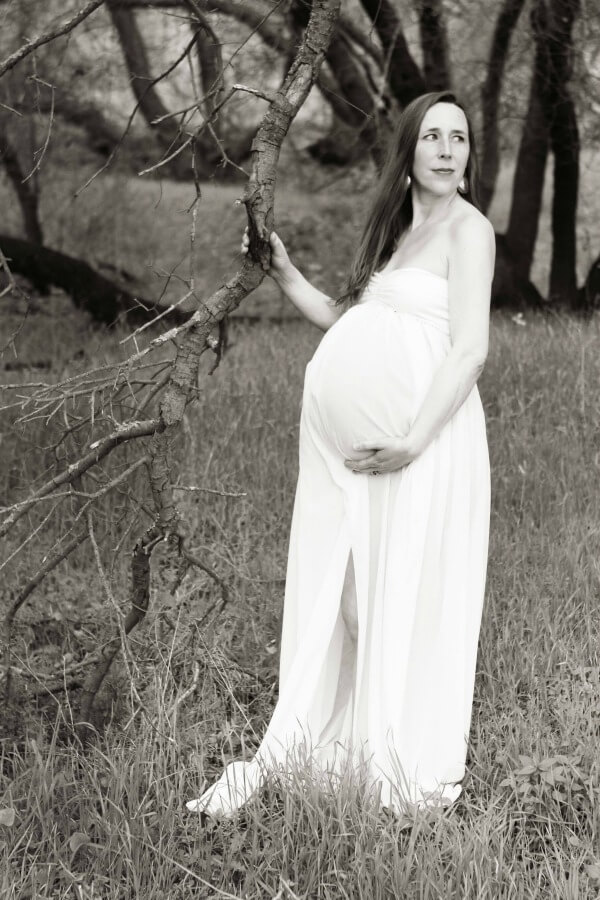 Getting pregnant wasn't easy this time around. The last time my husband and I got pregnant, we got pregnant right when we decided we wanted to have a baby. It was easy and with no complications. But that wasn't our fate this time.
It took us almost a year to get pregnant. It was a very hard and trying time for us. Every time I saw the negative pregnancy test I cried. I felt crushed and confused as to why it was taking so long. It felt like everywhere I turned there was a baby or someone sharing a pregnancy announcement - and that was hard.
Anyone who has struggled with fertility can relate to the waves of emotions that come with each negative pregnancy test or period. It's tough, and that's putting it lightly.
During this trying-to-make-a-baby time, I worked even harder on my health, doing everything I could do to benefit my body. I ate the best, organic, real foods that I could. I stuck to my grain-free, cane sugar-free, potato-free diet to help reduce inflammation in my body. I started working with my naturopath and took "all the right" supplements. But it wasn't enough to get pregnant - yet.
I had heard that so many women who struggle with fertility have benefitted from acupuncture and Chinese Medicine. Mind you, I have been afraid of needles since I was in second grade and had a bad blood draw experience. I hate getting my blood drawn and have a history of passing out linked to that. So turning to acupuncture and putting trust in that is HUGE for me.
What I learned is that the needles are not like the needles used when getting your blood drawn, they are much thinner. It's a different sensation too and not a scary one. Most importantly, you have to trust the process and let go, because if you don't, your body is never going to allow you to heal. So I leaned in.
I'm beyond grateful for my acupuncturist Dr. Andrea. She took so much time with me and truly cared about me and wanted to help get my body where it needed to be. She even wiped my tears when I would cry on the table after sharing my sadness around getting my period and not being pregnant once again.
I did weekly acupuncture sessions with her along with Chinese Medicine tailored to what my body needed each week. It took time, a good 5 months to get my cycle on track. She said once we got rid of the blood clots in my cycle and got rid of my painful, cycle-related migraines, we'd be on track.
And it worked! Right after I had a healthy cycle with no clots and no migraine, I got pregnant!!
On August 3, 2018 we decided to get the cheaper pregnancy tests from The Dollar Tree, because it was traumatizing seeing the more expensive ones that had been negative each time.
I wanted to try something different, in hopes of better luck and also because my friend had told me that these particular pregnancy tests show results sooner (cycle-wise) than other tests do.
My husband went and bought two tests. I was so anxious about taking the test this time. As soon as I woke up on August 4, 2018 I took the test. Two pink lines!! It was positive!! I almost couldn't believe it was real after all of those months with negative results.
I woke my husband up with tears flowing down my face. We were beyond excited and overjoyed. I still couldn't believe it so I took the other test. Sure enough, two pink lines.
Similar to my first two pregnancies, 24/7 morning sickness hit me HARD right away. This time it was worse, much much worse. It was pretty much debilitating for three months. As hard as that was, I was just so grateful to be pregnant.
Besides the awful morning sickness, my pregnancy was great!! I was healthy, my blood work was normal, I didn't have gestational diabetes, I didn't test positive for GBS, all tests were normal and I had my mind set on another peaceful, natural, home birth assisted by my long-time midwives.
I love my midwives, I've known them for over 13 years. They are like dear friends to me - like family. They have been there for me through all of my pregnancies and births, they have heard my fears, they have heard my pains (even during my non pregnant years), they have done all of my well woman exams in my home over the years - they are such a gift.
The beauty of midwifery care is that they truly care and provide the most amazing, nurturing kind of care. All women deserve this kind of care!!
Because I choose midwifery care, that means I get to choose what I want for my pregnant body as long as there are no problems. For me, that means I wait to do an ultrasound until the 20 week mark when you can find out the sex of the baby.
I had been gaining a lot of weight in my stomach, but not enough *yet* to think anything was different with my pregnancy. I wasn't measuring oddly at this point in my pregnancy.
So my husband and I went in for my ultrasound on December 13, 2018.
We had the biggest surprise ever!! The ultrasound technician had this concerned look on her face which scared me. She said, "Well, I'm about to drop a bombshell," which also freaked me and my husband out.
Her words were not necessarily the most positive words, so we were both concerned about what she was going to say - if there was something wrong. Then she said ...
"There's two babies in there, you're having twins."
"What?!" I said because I didn't believe her. My husband instantly got happy, I think he even clapped and said "Let's go!" I was immediately overwhelmed by tears. I could barely catch my breath to talk - and it wasn't because I wasn't happy.
You see, I am incredibly passionate about home birth. I have been ever since I read Spiritual Midwifery in college. But I had forgotten about midwifery until I was pregnant with my first baby and had THE WORST prenatal care from an OB practice.
I continued with that horrible lack-of-care for the first 5 months of my first pregnancy until the midwife in that OB practice said to me, "Off the record, you know you'd be a good candidate for home birth." She gave me the name of a local midwife and I went home that day and called her.
That midwife was lovely, but she couldn't take me on as a patient based on my due date, so she referred me to my beloved midwives. And I've never looked back.
Back to my reaction about being pregnant with twins. The tears started to flow because I was instantly overwhelmed by fear and sadness.
Sadness - because I knew having twins meant my midwives couldn't keep me on in their care because the laws in CA have changed and now prevent midwives from being able to be the primary care for twin pregnancies and twin home birth.
Fear - because I don't like hospitals and have a lot of trauma attached to them as well as knowledge about unnecessary interventions during birth. [Side note - the US's stats for unnecessary interventions during labor and birth is unbelievable, it's so bad.]
As the twins pregnancy news sank in, my husband explained to the ultrasound technician what my tears were about. After several minutes of not being able to talk, I was able to catch my breath and tell this woman that I was excited, just very sad about other aspects.
Because they were not expecting an ultrasound for twins, we actually had to schedule a second appointment for later that day. Why? Because ultrasounds for twins take double the amount of time!! So we had to come back later that afternoon for a 2-hour ultrasound appointment.
Honestly, I still didn't believe that I was pregnant with twins at that point. I told my husband as we drove away that I really needed the ultrasound appointment later that day because I needed to see on the screen where these two babies were in my stomach.
I also called one of my midwives to tell her the news. I was still in shock and upset. I'm pretty sure I started crying on the phone while I was talking to her.
She let me know that I did have options. What?! Really?!! One of the options was that there was a local OB who attends home births and twin home births with her midwife business partner. I couldn't believe it and was so excited!! We decided to talk later after my second ultrasound appointment.
Hours later, my husband and I went back for my second appointment. Sure enough, there were two babies in there. Wow!! Just wow!!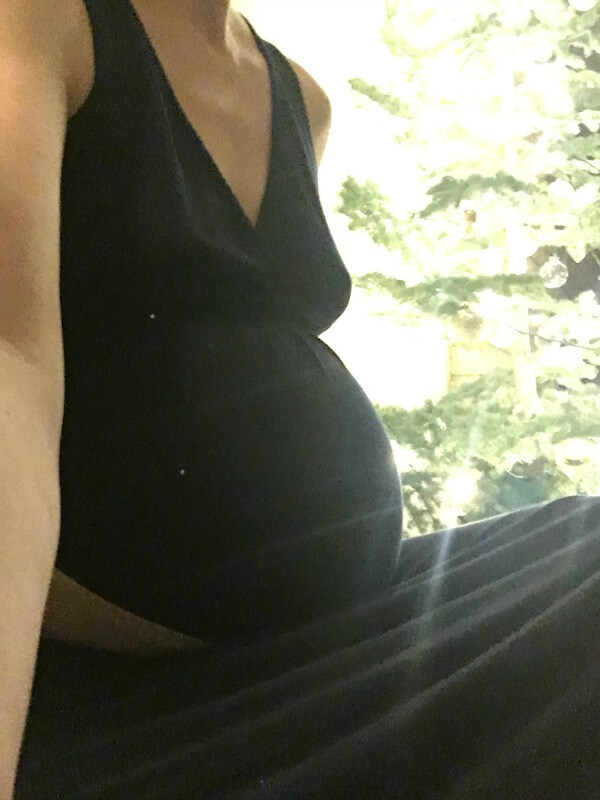 It was truly one of the most amazing things getting to see my two babies in my stomach and hear both of their heartbeats PLUS find out that I was growing TWO HEALTHY BOYS!!
More tears were flowing, but this time they were happy tears. The happiest tears ever.
On the drive home my husband and I couldn't stop smiling. We were both still in shock, but oh so happy!! I told him that this explained SO much.
Now I knew why my first trimester morning sickness was so intense. The best part was it explained why all of the kicks I felt were all over or at the same time on different sides of my stomach. It was my two babies saying hi to me and growing strong.
At this point, I transferred my prenatal care to my new OB and midwife - so I could have a twin home birth. I grew to love my new OB and midwife (AM & P) as much as my longtime midwives (RFT & RK- also L and Tosi).
For my birth, I still wanted my longtime midwives present. Legally my longtime midwives could attend and assist as long as my primary OB was there and in charge.
I got to have a one-of-a-kind, AMAZING birth team!!
My babies continued to grow strong and healthy through my entire pregnancy. Because I was pregnant with twins, I continued with routine ultrasounds to make sure everything was safe.
I also did all the blood tests and other tests to confirm safety too - I tested negative for Group B Strep and negative for Gestational Diabetes (I even tested my levels with the finger prick glucose meter for 2 weeks - ouch!!).
My goal was to get to 36 weeks. Before we knew it, that day came and went.
With my OB's guidance and expertise, my husband and I decided that we didn't want to wait past 37 weeks because statistically-speaking with twins, the mortality rate goes up after 37 weeks. We decided we would naturally induce if the boys didn't come on their own.
Throughout my pregnancy I had tons of Braxton-Hicks contractions. It's common to have them more often with a twin pregnancy and my goodness that was true. It felt like I had them all the time and often they were pretty intense.
But in that last week, the contractions picked up a lot, but not enough.
We all decided that March 22, 2019 would be "THE" day to induce.
March 22 arrived!!
From here on, I share all of the intimate details of my twin home birth and emergency c-section that I remember from that day, broken down by a timeline.
Twin Home Birth with Emergency C-Section
11:40 am: I text my OB and midwives to let them know when I'd be taking my "shake". This shake was a castor oil shake, a very powerful and effective way to naturally induce. It consisted of castor oil, ice cream (I chose chocolate to mask the castor oil flavor), ice cubes and a half of a banana.
12:00 pm: I text my amazing birth photographer to let her know what time I'd be taking the castor oil shake so she could plan accordingly.
The rest of the afternoon: Still having stronger Braxton-Hicks contractions all-day-long, I spent time folding all of the laundry (the massive laundry pile). I got the picture that I keep in my closet of my mom and me and I taped it up on my bedroom wall next to the birthing tub. I also set up some IKEA LED fake candles on a chair placed next to the birthing tub.
Later that day I made up my bed. This was NOT easy to do because I was so pregnant (my belly was huge at this point). This felt like it took me forever and I just wanted to snap my fingers and have it be done. The mattress was so heavy and so hard for me to lift. Somehow I found the strength to line the mattress with a fitted sheet, followed by the plastic liner from my home birth kit and topped that with another fitted sheet.
Throughout the day I was texting with my best friends Jennifer and Nicole - updating them and chatting to take my mind off of everything.
5:30 pm: The "instructions" time was here. Light dinner before "the" shake an hour later. The time had come for me to eat a light dinner. I honestly don't even remember what I ate then, I know my husband made me something, but I have no memory of what it was. After I finished I took a shower because I knew things were going to go fast very soon.
6:30 pm: Castor oil milkshake time!! I made my THICK chocolate castor shake and downed it as fast as I could through a straw. There is purpose behind drinking it quick, preferably in less than 15 minutes and also drinking it through a straw is best so it doesn't irritate your mouth. So I thought, why not just get it done quick, I didn't want to wait around drinking this castor oil milkshake - I wanted to down that frozen thing fast before it became a room temp yucky drink.
After drinking the shake I was told to stay upright for 40 minutes, so I did.
Around that time I started getting lots of back pain and pressure in front. So I brushed my teeth, went to go pee and then lied down on my bed (since I was supposed to lie down at this point). I put earbud headphones in my ears and I started listening to Pink and Nate Ruess' live version of "Just Give Me a Reason" on repeat.
8:15 pm: The cramping started just like it was supposed to.
8:20 pm: It became hard to tell if the cramping was also contractions.
8:30 pm: I thought I had a legit contraction.
8:34 pm: Yep, this is real. I had another contraction.
8:40 pm: My tummy hurt and just as I was told to expect, I had to go to the bathroom. "The" shake had caused diarrhea just as it was supposed to. So I went and got back in bed.
8:45 pm: Another contraction.
8:47 pm: Another contraction.
8:54 pm: Another contraction. Clearly it was picking up FAST.
9:09 pm: Now more painful contractions were starting and picking up fast.
9:48 pm: My water broke in bed followed by very painful contractions, so painful I had trouble talking. My whole birthing team already knew what time I was taking the castor oil shake, so they already knew around what time I would go into labor and were prepared to get to me when needed.
10:01 pm: I told my husband I needed them here NOW - his job at this point was to text my birthing team telling them I needed them here "now" - they were all informed via a group text that was already going earlier that day and evening.
10:11 pm: My husband text and asked if he should start filling the birthing tub and RFT responded yes.
Everyone was here by 10:20 pm. Since I was already in bed when everyone got here, I continued to labor in bed.
Things were quietly happening in my room, even though I was in extreme pain and I was loud, the environment was still peaceful, quiet and loving. I was surrounded by the most amazing birth team - AM, P, RFT, RK and my husband.
I was having too much trouble lying on my back in that position on my bed - even with help holding my right leg up and to the side. The pain was so intense, deep, fierce, angry, pain - pain like I had never experienced before.
I had a LONG labor with my first baby, drawn out over 5 days, but a pretty easy labor and birth and a FAST labor with my second baby, but pretty painful, however not anywhere close to the amount of pain I was in this time.
This pain felt like death.
At some point AM put my hair up for me, she didn't ask, she just lovingly did it. I felt so loved and cared for, it's like she just knew I needed that help.
11:00-ish pm: I desperately wanted to be in the birthing tub. That's where both of my other babies were born, and I knew I needed that calming, pain-relieving water around my body. So they (my husband and AM and maybe P) helped me get into the birthing tub.
At this time, I was told "It's time to get your baby out now" and that I needed to push. This was new to me, I had never been told I needed to push before. I tend to go pretty inward when birthing my babies, but this INTENSE pain made things so different. I heard those words and knew I needed to make it happen.
I tried to feel to see if my baby's head was there, but I was so distracted by the excruciating pain that I didn't want to try and feel anymore.
This pain was insane - I had been screaming in extreme pain (the screaming was a new birthing experience for me), trying so hard not to scream and to do those deep grunting/moaning sounds instead, but it was almost impossible because of the pain.
During all this time there are lots of other details that I can't fully remember, because clearly I was a little busy - but the babies were being monitored, someone helped put a cool washcloth on my forehead, loving gentle touch on my back from my midwives, P being right there in front of me at the head of the tub lovingly looking into my eyes and caring for me, AM talking quietly to me as needed, etc.
AM told me again that I needed to push and get my baby out with the next contraction.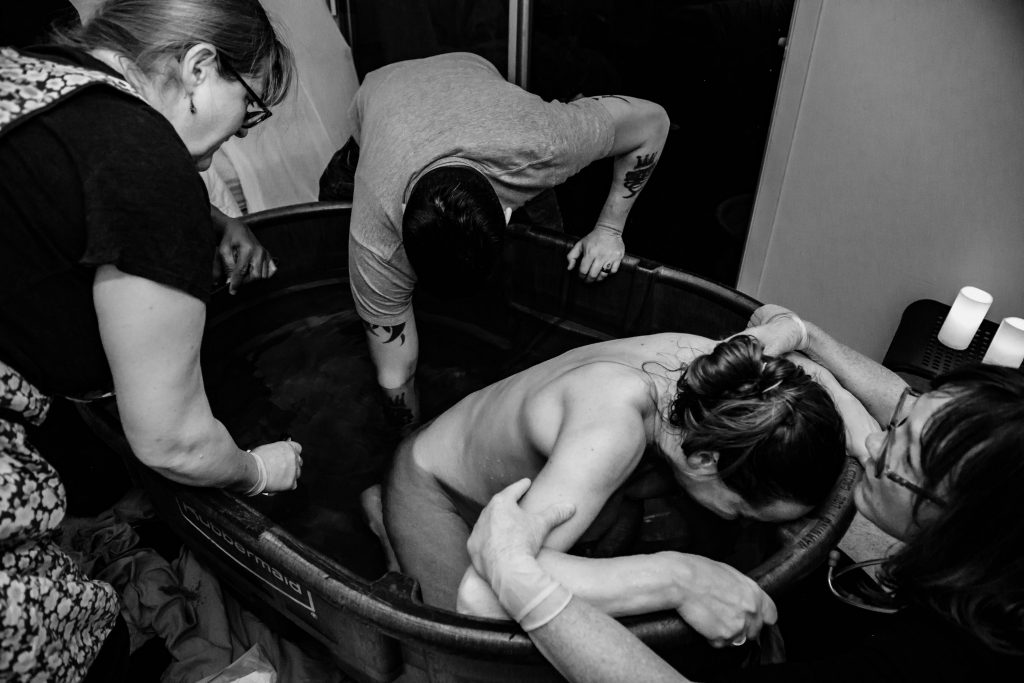 I remember thinking to myself that I need to do this NOW, I was in so much pain pushing so hard, something I never had to do with my other births, and thinking please baby come now.
11:12 pm - He was born, in the water, caught by husband and pushed through my legs to my arms. His cord was short so I couldn't quite hold him up to my chest, but I held him so close.
I remember thinking "Thank God he's out!!" and feeling the SO badly needed relief from no pain. He let out a cry and I instantly felt better. I looked at my beautiful baby boy covered in tons of vernix. I was so in love with this beautiful baby boy in my arms. Then I looked at my husband and all of my beloveds around me.
I remember telling one of my midwives that he has so much vernix on him. I looked into his precious eyes. RK gave me a loving hug, such a special moment that my awesome photographer captured (not pictured here).
I was enjoying the breather. I'm pretty sure my husband and I kissed, I know I told my husband that our son is perfect.
During this time I was still being monitored - I still had another baby on the way, my baby Ronan.
AM had been checking Ronan's heart. It was all a nice moment of calm. Someone in my birth team mentioned what I might feel coming up and what to expect next.
The calm "rest" was quickly over. My beautiful boy had been born and in the tub with me for maybe 10 minutes, then all of a sudden I felt a BIG pop and a huge gush come out of me - I didn't know if it had been my second water breaking.
I told my birth team what I had just felt. I think I said that my water broke. I remember AM asking me if she could check me and I said yes.
I heard AM quietly say "It's his hand".
At this point AM either said "We need to get her out of the tub" or tell RFT to call 911.
AM said both of those things, but I can't remember which she said first and I can't remember a lot of the details at this point.
I remember hearing RFT on the phone with 911.
All I remember is my contractions had started to be FULL BLOWN, freaking intense pain and I was screaming in pain again. I thought the labor pain I had just experienced with my first twin baby was as bad as it could possibly be, but no, the pain was even worse now. I had no idea that excruciating pain like this existed, but it did.
I vaguely remember immediately being helped out of the tub to the bed, I think by my husband, AM and P, with my son still in my arms.
RK dried and cleaned the water and blood off of my legs, while chux pads were spread out on my bed, I think by P and then I was helped onto the bed (which was right next to the birthing tub).
I learned later that AM had tried to find Ronan's foot to try and rotate him while I was in the tub, but she couldn't. My body was already so intensely working on contractions that it was impossible to make any rotation and Ronan's hand and arm were so lodged and stuck.
Mind you, Ronan was in the "right" head-down position prior to me giving birth to my first twin baby. Trying to turn the baby is the exact same procedure that would have been done in the hospital as well.
I was scared sh1tle$$ at this point but in too much pain to be fully present with reality.
I remember being told that the paramedics want me to be on my knees, leaning with my hands and head forward and down. So that's the position I had to get into on my bed - with my baby lying next to me, cord still intact and attached.
This position was incredibly painful, SO PAINFUL and I needed to push so bad but I knew I wasn't allowed to push.
The fire department and fire department paramedics arrived fast!!
I remember looking up at all these men in my bedroom and thinking how is this happening? I thought they were being kind of rude and insensitive in the way they were talking to my birthing team and in the way that they asked "what is going on here" and for someone to explain.
When I say "they," I should say that it was just one man talking that I felt was being rude and insensitive. I'm not sure if he was a firefighter or a fire department paramedic. I'm assuming he was in charge and just doing his job assessing the situation. I get that. And at the same time, I felt he showed no grace, compassion or empathy considering I was so scared and in so much pain. There was a bigger picture here, and poor attitude wasn't necessary.
I remember talking going on among them and them saying that they were going to use the fitted sheet on my bed under me to lift me up and onto the gurney - this transfer HURT SO MUCH but it was fast. I have no idea how many firefighters and/or paramedics helped make this transfer. And, I'm still in full blown labor and having massively painful contractions.
I remember one of the firefighters and/or paramedics asking me if I needed to push and I cried, in full blown tears pouring down my face, "yes" and he said, "Okay, I need you not to push."
This was literally my worst nightmare.
My twin home birth was over. At this point I accepted that my reality wasn't going to be what I wanted, but I knew I needed life-saving help and I was at peace with that. Still incredibly scared, but at peace. I just thought my baby needs help and they're going to get him out safely.
I had faith and never imagined that things would take a tragic turn.
I was being wheeled out of my bedroom down the hallway on a gurney, screaming in pain and crying, seeing my Tiny Love (worried and covering her ears) in our entryway and telling her "I love you", exiting the house, hearing the rain pouring down around me as I felt every single bump in my driveway, the gutter and across the street which made my painful contractions even worse.
I don't know who had my baby at this point. I know that my husband got to cut my baby's cord before I was transferred and I know that my baby was in the care of RK with my youngest daughter, mother-in-law and birth photographer.
In the ambulance, I wanted my husband so bad but the fire department paramedics wouldn't let him ride with me in the back, he had to sit in the passenger seat. My husband kept yelling back to me that he was right there.
I was told by a fire department paramedic to "hang in there" and that we'd be there (the hospital) in 10 minutes. How was this real? How was this happening?
I heard the rain pouring outside and the ambulance siren (sounds that are now a trauma trigger for me).
I was in so much excruciating pain and crying and my support team was gone.
I felt so abandoned and alone. Still face down, kneeling in the position that I had to be in (for Ronan's safety), I cried out in tears, "Can someone please hold my hand?!", and finally one of the fire department paramedics next to me held my hand as I squeezed his so hard with each excruciating contraction, being told, "Don't push, we're getting closer".
It was the worst, bumpiest, most painful, ride of my life - each bump the ambulance hit felt excruciating. And, it was pouring down rain in a severe storm outside.
I was so hot and burning up by the time we got to the hospital. I felt like I was on fire.
As they were getting me out of the ambulance, I remember knocking the bath towel that had been draped over my naked body off of me and a fire department paramedic telling me it's very rainy and cold out and I told him that I was too hot to have it on my body. I needed it OFF NOW because it felt so uncomfortable on my skin.
I felt the cool rain hit my naked back as they quickly wheeled me into the hospital ER - naked, in serious labor, with my first baby's cut umbilical cord hanging out of me.
My worst nightmare was reality, I felt like I was living in the ER American Drama Series that I loved so much in the 90's.
I had never been so scared in my life, so the second I saw the bright hospital lights, I closed my eyes. I didn't want to see what was around me. I didn't open my eyes until the gurney stopped and so much talking by tons of hospital people was happening.
Before I knew it, I was surrounded by so many hospital staff with masks covering their nose, mouth and chin. All I could see was eyes staring at me and all these strangers talking to me.
All of a sudden, without being told, I felt someone shove their hand up my vagina and I screamed in pain. I found out later that my husband yelled at him and told him to be gentle with me. According to my hospital medical records, they were trying to see if they could turn Ronan or push his arm out - which they couldn't.
A nurse, Jasmine, who later became my nurse 3 times during my stay at the hospital and the first nurse to care for me, kept talking to me in a comforting way. She was so kind and could tell I was scared.
A man in a mask kept putting what he said was an oxygen mask over my nose and mouth and told me to breathe in. I tried, but it felt so claustrophobic and awful as I was still having extremely painful contractions and NEEDING TO PUSH. I remember I kept pushing the mask off of my face and saying it was too hard to breathe with it on. He asked me to try and that's the last thing I remember before it all went blank.
When I woke up, I was so out of it. I honestly have no memory of where I woke up and what happened at first. I believe I had been taken into my hospital room. My husband said I was going to be taken into a shared room and another hospital staff member said that I had been through enough, so they gave us a large, really nice private room with a huge window looking outside.
I was being talked to but couldn't really comprehend what was being said.
I remember Jasmine was there, I told her she looked familiar and she said that she was with me during my surgery. She was so loving and wonderful and I started to feel some calm.
A doctor, who was my son's NICU doctor, started talking to me about Ronan. I didn't understand. He asked me if I understood what he meant and it started to make sense and sink in.
In my incredibly medically drugged state, I weeped for my son. I realized my son was in the NICU on life support.
I heard the words - he's having the worst seizures consistently and that they have him on 3 seizure meds to help stabilize the seizures, that he's on cold therapy to help keep his organs working, that he can't breathe on his own, that he has severe brain damage and he most likely won't make it.
I really don't have a memory of this part. Maybe others who were there do, but for me it's completely BLANK. My nurse later told me that I was given medication to help me have no memory of what had happened (the surgery, coming out of the anesthesia, the immediate time after waking up, etc.).
I know moving forward AM had taken my husband home to get my "just in case" emergency hospital bag and our new baby boy. I don't even remember when, but I know that's what happened.
Somehow my husband got back to me and handed me our son. I felt overwhelmed with emotions because I had only had such a short few moments with him before I had to leave his side. I hated knowing that we had been separated for so long.
I couldn't wait to get him on my chest and hold my baby close to me, skin to skin. Right away my sweet love and I got the hang of breastfeeding together.
My birth team was there with me (they had been there the whole time and stayed all night/technically morning). I remember seeing each of them dozing off at different times in my hospital room. I remember feeling so grateful that they were there and hadn't left me.
I was cared for by my birth team and my nurses.
In the morning, my first nurse's shift was over and Morgan took over. Jasmine and Morgan, my two favorite nurses - they took such amazing care of me. They helped me walk, since I couldn't (I experienced some nerve damage to my right leg and foot, caused by the surgery), they did my labs several times (I had to have them done to determine if I needed a blood transfusion), they helped me go to the bathroom when I couldn't do anything for myself, they did so much.
My surgery had been significant - it wasn't the average cesarean, it was a more challenging emergency cesarean and I had lost a lot of blood. My husband told me that there were some complications and I had lost a lot of blood and they were not sure at that point if I'd pull through. Awful words that a husband never wants to hear.
The worst part is what had followed - another nightmare.
Because it was an emergency, my husband had not been allowed to stay with me during my surgery. He watched as they brought our son Ronan out to a table and started doing emergency chest compressions on him. They did this for 15 minutes.
While my husband watched, he saw some of the hospital team with tears dropping down their faces and one doctor told him with baby's they have to stop at 15 minutes. 15 minutes was up.
My husband told me he prepared to say goodbye to our son and bent down to kiss him when by some miracle Ronan's heart started!! Our son fought back to give us the gift of some time with him. He gave me this gift of not having to wake up from a traumatic situation and surgery to a baby that was gone. This beautiful, strong, healthy boy was a fighter.
I was determined to heal fast at the hospital and meet all of their markers so I could go home sooner than they usually allow. And I did just that. I went home 2 days sooner than their norm. I know this happened because I took such good care of my health prior to getting pregnant and I continued on that path during my pregnancy.
I refused the majority of the meds that the hospital wanted me to take (and offered with every nurse switch and with every doctor that talked to me). I assured them that I was fine and I only accepted the Motrin.
By the end of my first day in the hospital, my midwife RFT and husband took me up to the NICU to see Ronan. I couldn't walk and could barely stand, so I wasn't even able to reach my baby to touch him. All I could do was see the side of his body and all the cords and machines hooked up to him. I met his amazing nurse Amanda and thanked her for caring for him. RFT took pictures on my phone for me so I could see what Ronan looked like.
I would see my son Ronan one more time in the NICU during my stay there. The next time I was able to stand for a few minutes so I could touch his little body (we couldn't hold him at this point because he was on cold therapy).
Finally I was released from the hospital. It was bittersweet because I hated leaving my son there, but I couldn't wait to shower, be in my own bed so I could actually rest and sleep AND get my other son out of that place (too much trauma there). I cried in the car going home because Ronan wasn't coming with us.
The third time I saw Ronan, P and my husband took me back to the NICU and I finally got to hold my baby, skin to skin. It was priceless, the most amazing, yet heart wrenching feeling. I held my baby boy, cried over him and told him how much I loved him and how I was so sorry that it didn't go the way we had hoped. I knew my time with him would be limited and I cherished that time.
I got to see Ronan one more time before the 30th. I held him on me again, sitting in the NICU rocking chair. I wished I could nurse my baby, I wished I could hear him cry, I wish I could change his diaper, I wished I could swaddle him in a blanket all cozy, I wished his brother could be in my arms with him. I talked to Ronan again about how sorry I was and how much I love him.
Even though one doctor told us that his education tells him that we should just let our baby go and not put him through any tests - we just couldn't accept that as parents. We needed to see actual results to determine how to move forward. My husband and I decided that we would have the brain MRI done so we knew we did everything we could.
They were able to get Ronan's seizures under control and do the process of taking his little body off of cold therapy to warm his body up enough to do the brain MRI.
The results were in. We saw them on a big screen. First we saw what a healthy brain looks like, there wasn't supposed to be any white shadows in the brain space, just dark black. Then we saw Ronan's. I began to cry, it was almost all white. Our poor son had severe brain damage, there would be no guarantee that he'd ever be able to come off of life support, and if for some reason he did, there was no guarantee that he would have any quality of life - because his brain was so damaged.
So my husband and I had to make the worst decision a parent ever has to make, the decision to let our son go. We took another day and decided to let him go on March 30, 2019.
Ronan's life here was short, but he was strong, he was very healthy growing inside me and he sure was loved. Born on March 23, 2019, he was 8 pounds 2 ounces, 19 inches long and named in honor of my mom.
Ronan is Irish and means "baby seal", the name is based on the Selkies Celtic legend, something talked about in one of my mom's favorite movies, The Secret of Roan Inish. Augustus means "great" and is an Irish name that my mom had come up with as a middle name if we had had a boy (when I was pregnant with my second daughter). She has said it was perfect because it was a "strong" name and also could have meaning tied to my husband's birth month, August.
March 30, 2019: On Ronan's last day earthside, he was surrounded by so much love, by some very special people - his 2 sisters, his twin brother, his grandparents - my dad and stepmom and my husband's mom, my husband's Godfather, my husband's dear friend Jack, my dear friend Anya, my longtime midwife of over 13 years Tosi, my beloved midwife of over 7 years RK, my wonderful, loving OB AM, my amazing photographer/friend Ginessa and Ronan's loving NICU nurse Amanda and his respiratory therapist Victor. We felt the love from so many others that we're there with us in spirit too!!
I spent a lot of time holding Ronan. I started with his twin brother, sleeping in my lap, so the boys got that time together. We put their hands together. This time was priceless.
Then my husband held Ronan, then he held the boys together.
Afterwards Ronan's oldest sister held him with so much love while tears streamed down her face.
His other sister was scared, but wanted to hold him, so she sat on Daddy's lap and then held Ronan in her arms. She was scared at first, then didn't want to stop holding him.
After the siblings got their time with him, our parents each held Ronan.
Our oldest daughter wanted more time and held Ronan again. Then back to my husband again. We all needed extra holding time. All of this spanned over several hours.
Ronan's handprints were done during this time, while my dad was holding him - the girls helped with this and his nurse made a casting of Ronan's foot in clay too.
When the time was right, later in the afternoon, we decided to move forward. I took Ronan back in my lap with his brother. Ronan's nurse gave him some morphine to help his transition be easier. Then she ever so gently removed the breathing tube. It's so hard to even write those words.
I watched as the color started to leave my baby's body.
My first son started to get a little fussy, so my mother-in-law held him. I held Ronan with my husband by my side and his sisters on my other side. My parents helped console my oldest who was in tears. Our little one kept asking questions wondering why Ronan looked so pale and asking if his heart was still beating.
Ronan's color continued to get lighter and lighter, except for his beautiful hand and arm that had gotten stuck in my birth canal - it was still bruised, but looked so much better than it had originally.
My first born son started to cry and needed me, so my husband took Ronan. He kept his hand on Ronan's chest, feeling his heartbeat. Our sweet Ronan held on for about a half an hour before his heart stopped and his little soul left his body. My husband held him until the end.
Ronan left this earth peacefully surrounded by so much love.
Afterwards our girls got to bathe Ronan, then our oldest helped Ronan's nurse dress Ronan in the matching outfit that his twin brother had on. The girls wanted to see what color eyes Ronan had, so his NICU nurse helped show them - dark blue, just like his brother's.
Ronan lied there so still and lifeless on his NICU bed. I put a bunny stuffed animal next to him that one of my midwife's, P, had bought for me to hold. Ginessa, our photographer, took more photos of Ronan. Then we signed the final "papers".
I kissed my son one last time and then we left.
We got home around 5:45 pm. It was a long, exhausting day, filled with immense sadness, but also lots of hope, beauty, love and peace.
I still don't know how to look at my life without seeing an inescapable absence of you. - Chloë Frayne
People keep saying that it will be okay, that time heals, that everything happens for a reason, that God knows what he's doing, that God only takes the best, that God needed him more than me, that God only gives us what we can handle and that at least I still have one son.
Before you tell a grieving parent to be grateful for the children they have, think about which one of yours you could live without. - Author Unknown

"We must understand that the life of one twin does not eradicate grief for the sibling who died… The hope and anticipation of bringing home two healthy babies comes to a grinding halt. The joy of delivery is clouded by sibling loss." - Dr. Karen O'Brien
My heart and arms ache for him. At first my body hurt and felt confused because it felt like something was missing from my arms and chest.
I cry because I can't nurse him. I cry because I will never hear him cry. I cry because I will never see him smile. I cry because he will never nap in my arms. I cry because he will never get to look into his brother's eyes. I cry because my twins will never have all of those "firsts" together. I cry because my boys will never hold hands and nap side by side.
There is absolutely NOTHING easy about this loss. As of now, for me, all it brings is pain and the constant questions of "Why?" and a thousand "What if's".
It's like losing your breath and never catching it again. It's a forever panic attack as your soul is screaming for them. It's feeling your heart dying as you continue to lose your mind. - Author Unknown
But I have to keep moving forward. I do have two wonderful daughters and the most beautiful, handsome, adorable, incredibly special little baby boy who need me.
But that doesn't mean that my heart doesn't ache every single day. I'm not sure I'll ever feel whole again. Losing a child changes you.
My baby boy that's here with me keeps me going with happiness every day, and I still long for his brother.
I do things differently in daily life now. When I type exclamation points, I always put two. When I text or type an emoji heart, I do two. It's the little things like this that I do to honor my twin son Ronan daily.
I tuck away the grief, but you must understand, it still lives, breathes, consumes. - Alison Malee
Ronan Augustus Vidaurri 3/23/19 - 3/30/19 ~ Rest easy my beautiful son.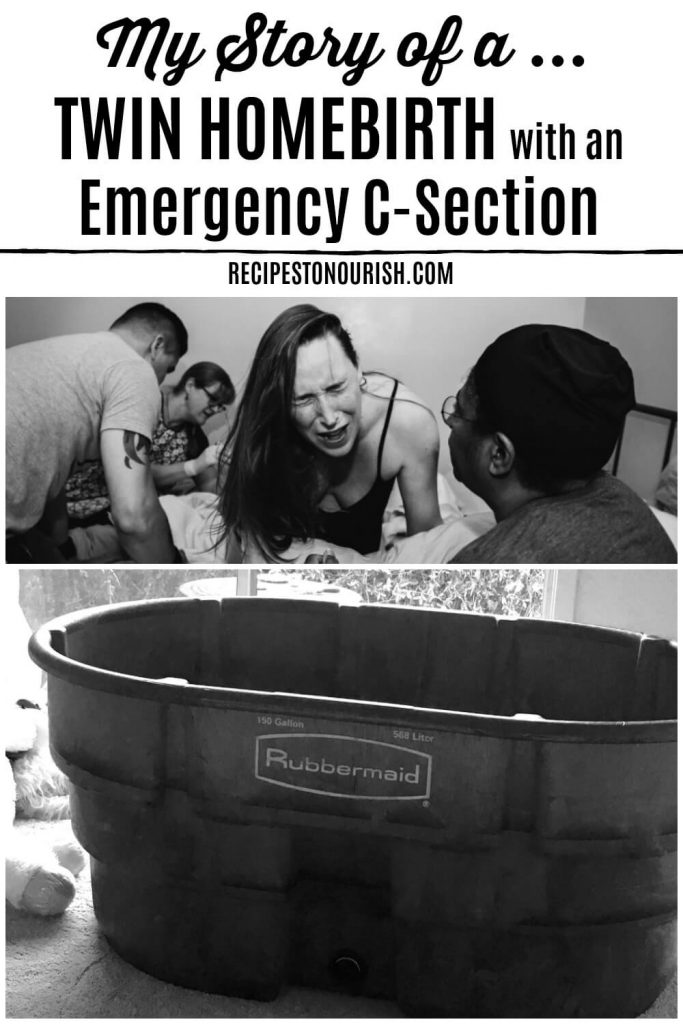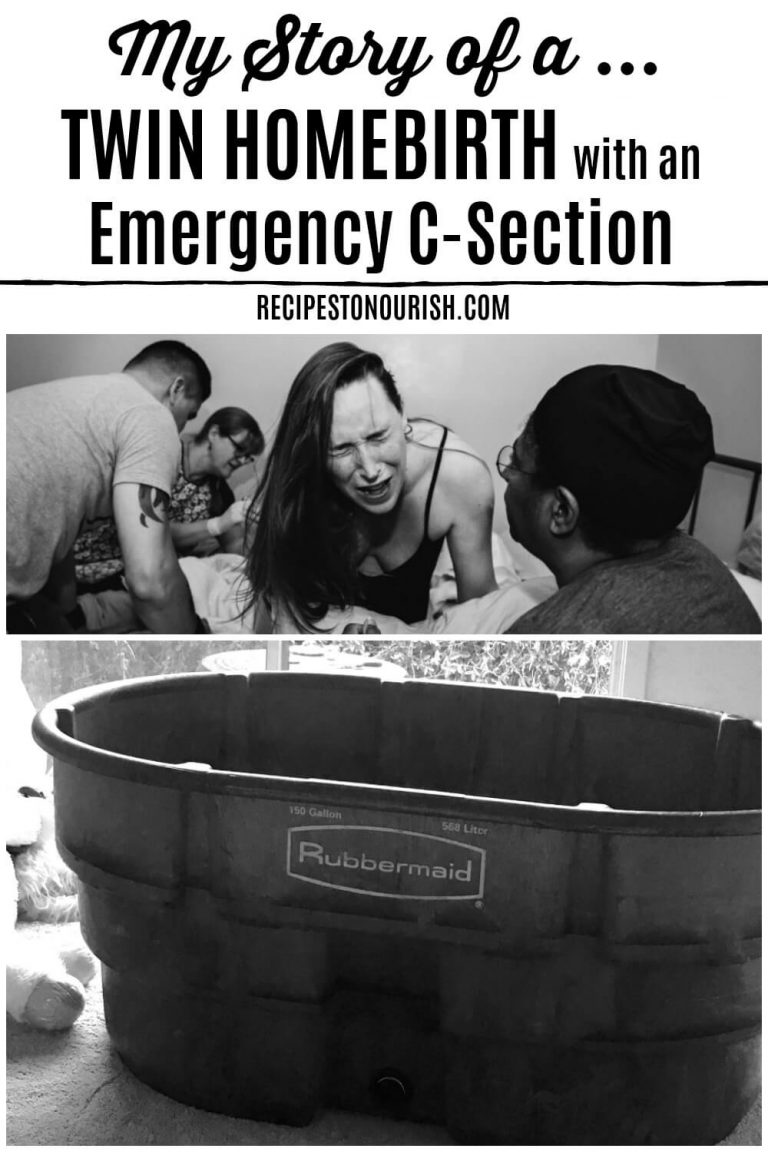 Home Birth & NICU Photography by Little Wonders Photography.
Maternity photos by Malissa Gibson.
Birthing Tub, Home Birth Supplies & Pregnancy photos taken by me.
Photo of Ronan in NICU by RFT. Photo of me holding Ronan by P.