Rich and sweet, a little goes a long way slathered on your favorite cake. This delicious, naturally sweetened Vanilla Honey Buttercream Frosting made with 3 real food ingredients is so easy to make, it only takes a few minutes.
Vanilla Honey Buttercream Frosting is so versatile for cakes, cupcakes and more!
Who doesn't love frosting with their cake. I mean, frosting is the best part right?! Or at least it's the best combined, but there's alway got to be a good ratio and a bit heavier on the frosting.
At least that's how I LOVE it, as long as the frosting is not too sweet. I'm not a fan of super sweet frosting that starts to make you feel sick before you can even finish a whole slice of cake.
This vanilla honey buttercream frosting isn't too sweet and has no powdered sugar!
It has just the right amount of sweetness and it's naturally sweetened with honey. That's right, just honey! You won't find any cane sugar in this frosting because there's no need for it!
Sure, honey is still a "natural sugar" but it's not even close to refined powdered sugar that usually makes frosting insanely too sweet. For most people, it's much easier for the body to recognize and won't leave you feeling all jittery like sugar does. Sugar rush + sugar crash = no good.
I created this vanilla honey buttercream frosting many, many years ago when I started my real food journey.
I wanted something that was still just as delicious as the frostings that I grew up with and also nourishing.
Yep, I loved frosting as a kid and teen and I was known to eat spoonfuls of frosting out of the packaged containers for dessert. Sounds kind of gross, but it was a thing back in the early 90's. Most of my high school friends and I loved this. Weekend bliss meant pizza and frosting from a container. Makes me cringe now, but I sure did love it then.
This honey sweetened frosting is just 3 ingredients and nourishing.
You might be thinking how can frosting be nourishing? Well, it can be when you ditch the powdered sugar and load it up with a nutrient-dense, healthy fat. In this case, I'm talking about grass-fed BUTTER.
Grass-fed BUTTER, yes indeed! The 80's fat-free and low-fat non-sense that I learned as a kid that and grew up with has been proven to be wrong. We got force-fed a lot of ridiculous dietary and nutritional information that was just plain WRONG.
In fact studies now reveal that there is no increased heart disease risk linked to consuming saturated fats. The studies found that people who consume grass-fed butter actually have a LOWER risk of heart disease (you can find those studies on The American Journal of Clinical Nutritional and elsewhere, just search for it, you'll find tons of info).
Healthy fats = fuel!
Now I'm not talking about just any butter. Quality, grass-fed butter is by far superior and much more nourishing. It's much easier to find these days. Even most Costco's carry it now!
This amazingly nutrient-dense healthy fat is loaded with fat-soluble vitamins. It's packed with the fatty acid CLA (conjugated linoleic acid) which is known to have lots of beneficial effects on health.
This is why grass-fed butter is so important!
Grass-fed butter contains 5 times more CLA than butter made from cows that are grain-fed and not fed their speciess appropriate diet (which is grass!!!).
Grass-fed butter is also a lot higher in beneficial omega-3 fatty acids and vitamin K2 (which is something that my body was majorly lacking during my 17+ years as a vegetarian turned vegan).
This nourishing frosting is family-loved and kid approved!
This frosting has topped lots of cupcakes and many birthday cakes over the years. It's been loved by my family, especially my girls and also loved by many readers! There are families who email me yearly telling me how special and loved this frosting has become for their family celebrations.
It's sentimental to me in a way too, because I feel grateful to be able to share a from scratch frosting with my children and hopefully they'll pass this recipe on along the way too.
My kids have been making this vanilla honey buttercream frosting with the hand mixer since they were toddlers. Many beaters and spatulas have been licked wth big smiles across the face - and you can't beat that.
Make sure to use the right kind of honey!
I have updated the recipe with more notes about the honey because many people keep using the thin kind of honey that comes in a squeeze bottle or honey bear. Squeeze honey or honey bears have been too processed and are not the right kind of honey to use!
I link to the exact kind of honey that I use in the recipe - I find it locally at our local natural foods co-op. It's a true, raw honey that hasn't been stripped and highly processed. It is not a creamed honey, it's just a real, raw honey so it should be thicker in consistency. I also list another kind of honey that I have used that is easy to find in grocery stores like Sprouts.
I hope you enjoy this delectable frosting as much as my family does.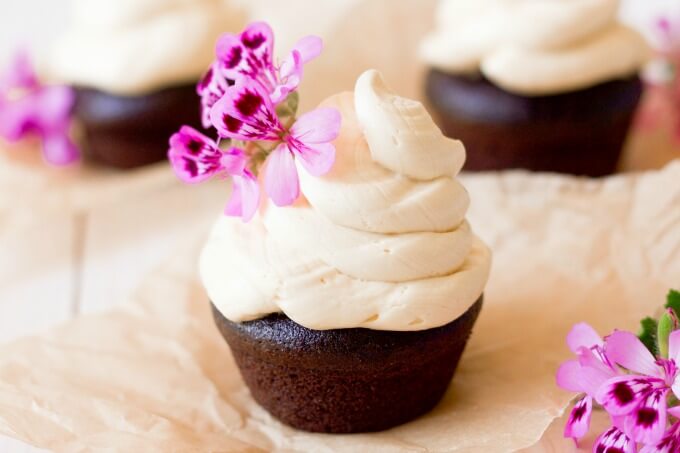 Vanilla Honey Buttercream Frosting
Vanilla Honey Buttercream Frosting
Rich and sweet, a little goes a long way slathered on your favorite cake. This delicious, naturally sweetened Vanilla Honey Buttercream Frosting made with 3 real food ingredients is so easy to make, it only takes a few minutes.
Instructions
Fit standing mixer with the flat beater (if you don't have a standing mixer, you could use a hand mixer or food processor instead) and mixing bowl.
Add butter, honey and vanilla to the bowl and mix on low speed until the butter starts to soften. Increase speed and whip until creamed and it begins to have a lighter white color, about 1 minute. Stop mixer and scrape down frosting with a spatula.
Notes
This recipe works perfectly with and has been tested with the following honey:
Certified Organic Raw Honey (<< Sprouts carries this)
Honey Tips if You Don't Use the Above Honey:
Use a lighter color honey (not wildflower honey) to ensure the flavor stays mild and not bold in flavor.
Do NOT use super thin honey like the kind that comes in a squeeze bottle or "honey bear".
See the ingredients, above notes or recommended products below for the exact type of honey that I use.
The honey in the video on my site does not reflect the correct type of honey that should be used - I did not film that video and the wrong honey was used. You must use the correct kind of honey for this recipe! I have listed the brands used in the links.
This recipe was tested with the following COLD butter: Kerrygold Salted Butter, Organic Valley Pasture Butter and Vital Farms Sea Salted Pasture-Raised Butter. Yes the butter brand is important for this recipe, please use quality butter!
Storage: If storing for later, make sure to take it out of the refrigerator about 20-30 minutes before frosting so it's not so hard and will spread easier.
Serving Suggestions: Use this to frost your favorite cookies or cakes like chocolate cake, carrot cake, vanilla cake, etc.
Frosting Cake/Cupcakes: It takes about 1 to 1 ½ cups of frosting to generously frost 12 cupcakes. It takes about 2 ½ to 4 cups of frosting to fill and generously frost a two-layer 9" cake.
Equipment: Standing Mixer & Bowl or Hand Mixer, Spatula
HONEY IS NOT INTENDED FOR BABIES UNDER 2 YEARS OLD.
The photographs of this recipe, recipe and all content above are copyright protected. Please do not use my photos without prior written permission. If you choose to share this recipe, please feel free to share by using proper etiquette and providing a link back to my original recipe on my blog, not a screenshot, with proper disclosure [the original recipe - "title of recipe" by Recipes to Nourish]. Copying/pasting the full recipe text to websites or social media is prohibited. If you make significant changes to the recipe or adapt the recipe in any way, please rewrite the recipe in your own unique words and provide a link back here with proper disclosure for credit. Thanks for understanding!
Nutrition Information:
Yield:

12
Serving Size:

1
Amount Per Serving:
Calories:

80
Total Fat:

8g
Saturated Fat:

5g
Trans Fat:

0g
Unsaturated Fat:

2g
Cholesterol:

20mg
Sodium:

61mg
Carbohydrates:

3g
Fiber:

0g
Sugar:

3g
Protein:

0g
This nutritional information was auto-generated based on serving size, number of servings, and typical information for the ingredients listed. To obtain the most accurate representation of the nutritional information in a given recipe, please calculate the nutritional information with the actual ingredients and amounts used, using your preferred nutrition calculator. Under no circumstances shall the this website and the author be responsible for any loss or damage resulting for your reliance on the given nutritional information. You are solely responsible for ensuring that any nutritional information provided is accurate, complete, and useful.
Are you on Pinterest? I pin lots of yummy real food recipes + more there. I have a board just for Gluten Free Treats too. Come follow along.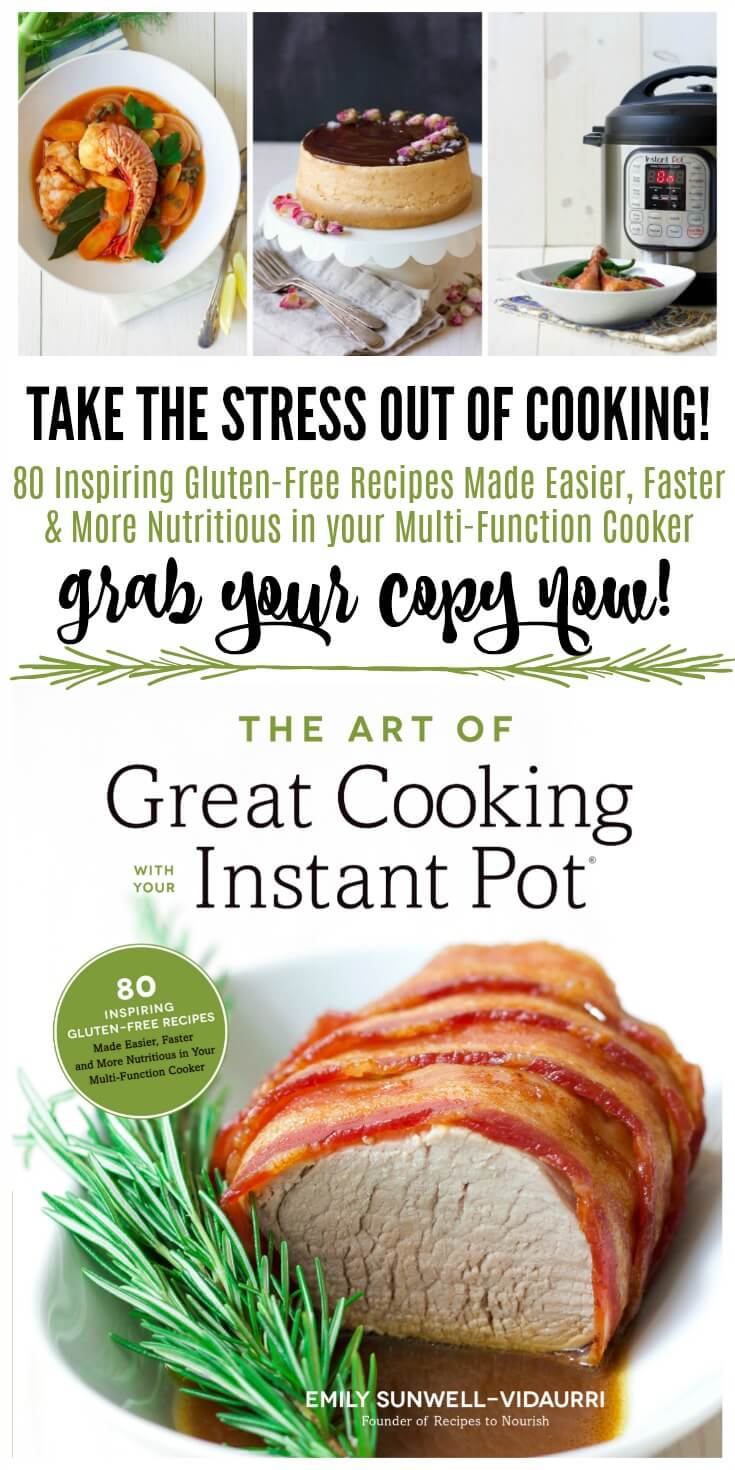 MORE RECIPES YOU MIGHT LIKE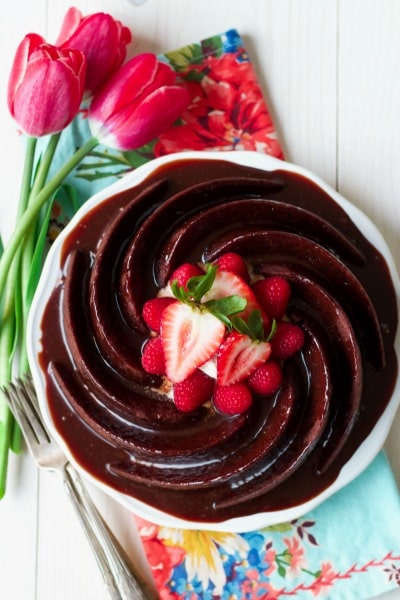 Easy Healthy Grain Free Chocolate Cake {Paleo + Real Food}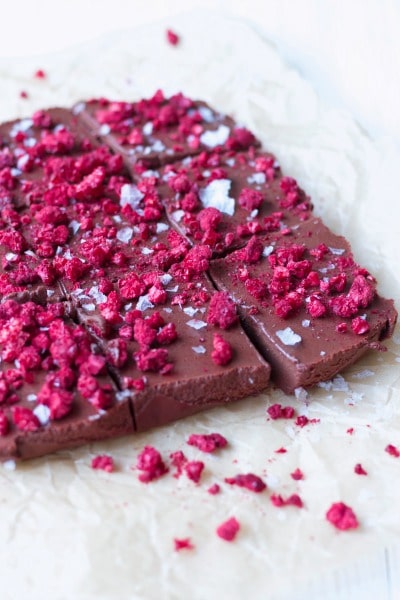 Easy Raspberry Chocolate Freezer Fudge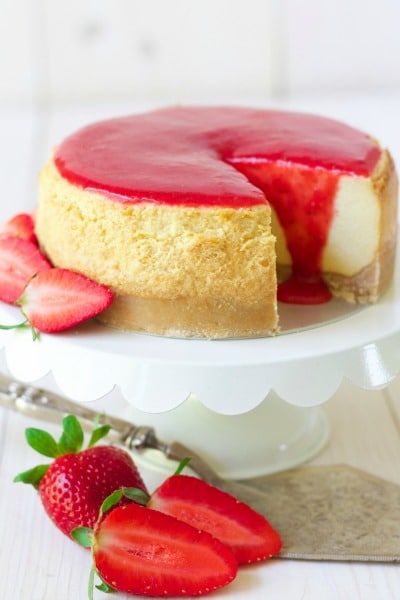 Easy Instant Pot Strawberry Cheesecake {Grain Free}
Grain Free Sour Cream Coffee Cake
Easy Nourishing Chocolate Sunflower Freezer Fudge {tastes like Butterfingers!}
SaveSave
SaveSave
SaveSave
SaveSave
SaveSave
SaveSave