Hot Garlic Ginger Lemonade ... a wonderful, warming, natural remedy that helps support the immune system. Perfect drink for the colder months.
This is one of my favorite go-to natural remedies anytime I start to feel a little run down or like I am getting sick.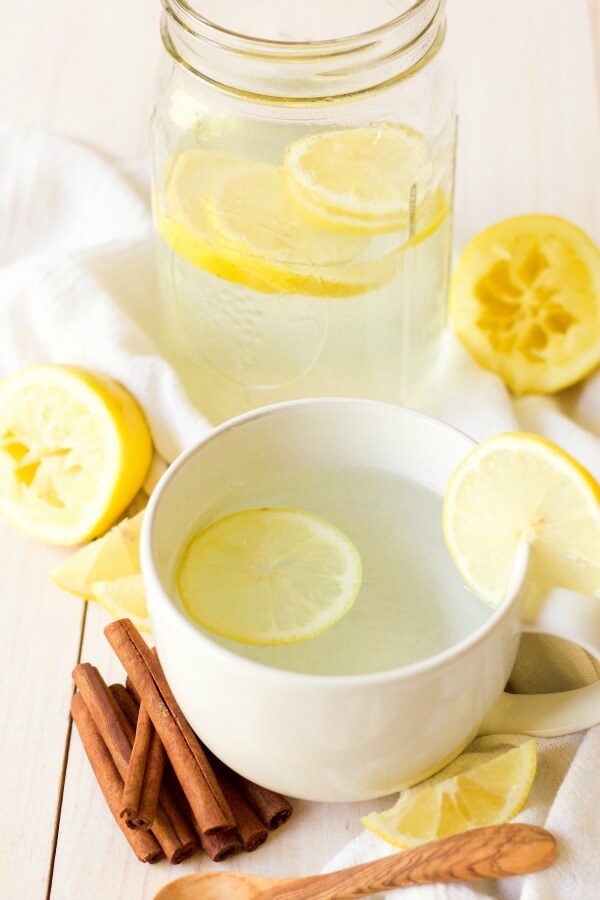 It's a wonderful immune boosting drink that's great to drink anytime you need a little immune system support, especially during the colder months.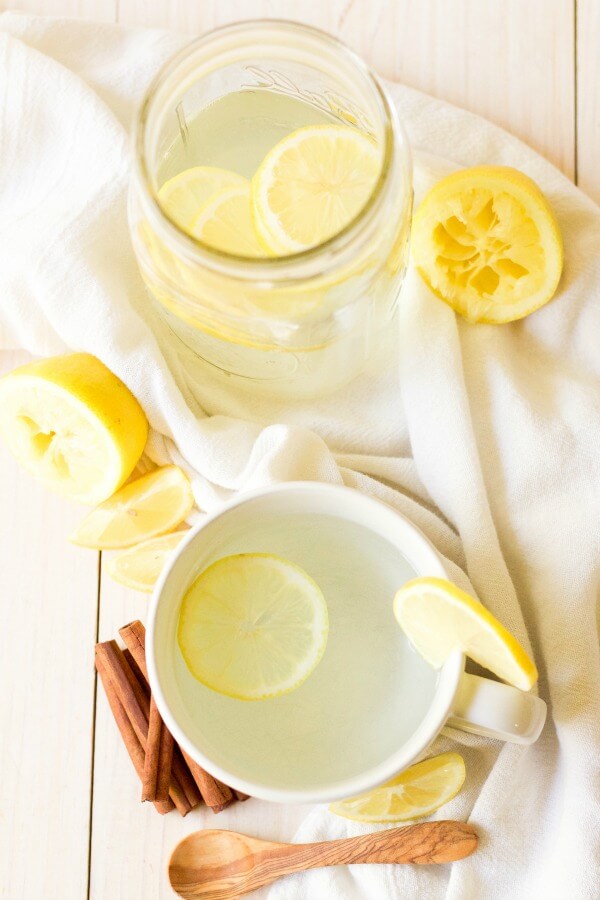 Don't let the garlic throw you off! This drink is really delicious and soothing. Yes, it does taste good!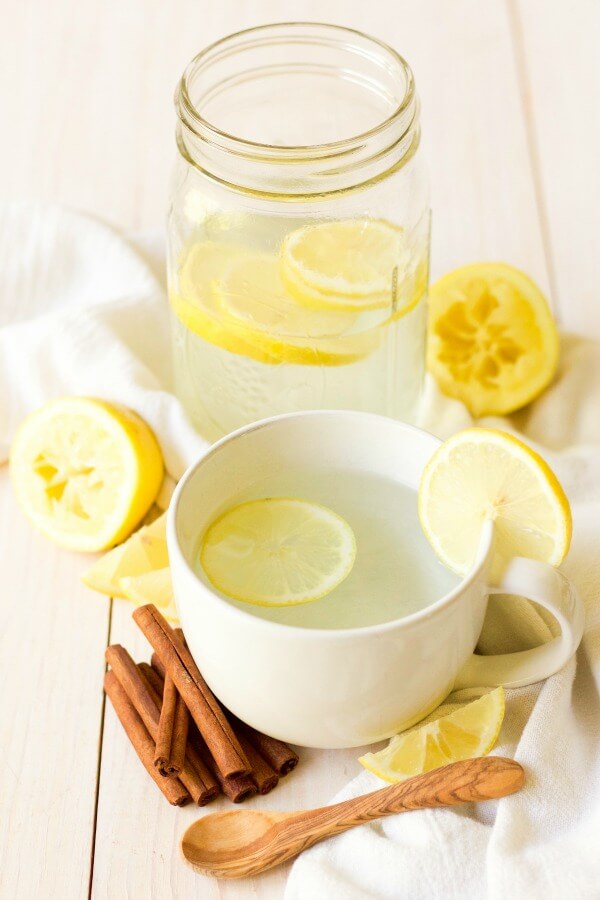 The stars of this nourishing drink, known for immune boosting:
Lemon: Cleansing, great for immune support, high in vitamin C, soothes irritated throats.
Garlic: Naturally antimicrobial, both antiviral and antibacterial, great for supporting the immune system and more.
Ginger: Known for helping support the digestive and immune system (use with caution if pregnant, consult with your health care practitioner).
Astragalus Root: Supports the immune system.
Cinnamon: Known for having medicinal properties, it's warming effect and aids in digestion. It's also sweet and spicy and has a lovely flavor.
Hot Garlic Ginger Lemonade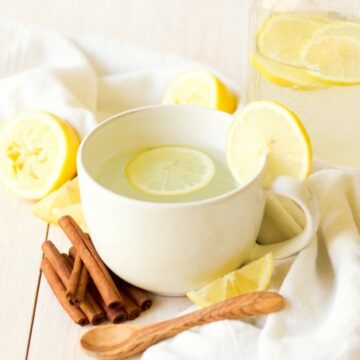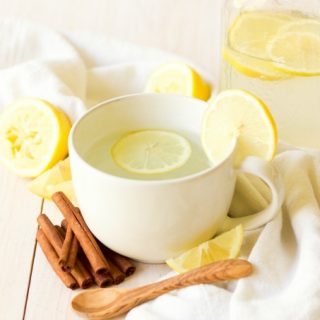 Hot Garlic Ginger Lemonade
Hot Garlic Ginger Lemonade ... a wonderful, warming, natural remedy that helps support the immune system. Perfect drink for the colder months.
Ingredients
3-4 fresh garlic cloves - chopped, grated or minced
1 teaspoon fresh ginger - peel, then grate or mince
3 pieces dried astragalus root - optional
2 teaspoons cinnamon chips or 1 small cinnamon stick - optional
4 cups boiling filtered water
1 organic lemon, juiced
2 tablespoons honey or organic maple syrup grade B
Instructions
Prep garlic and ginger – peel, chop/grate.
Boil water in sauce pan or tea kettle.
In a quart-size mason jar or heat-proof glass container, add chopped garlic, grated ginger, astragalus root and optional cinnamon chips. CAREFULLY pour boiling water into the mason jar. COVER with lid and steep for 30 minutes.
Strain with a fine mesh strainer into another mason jar or glass container.
Add the juice of 1 lemon and sweetener of choice to the garlic-ginger mixture.
Serve immediately or store in the refrigerator for later. Serve hot.
Notes
Equipment: Medium-Size Saucepan w/ Lid or Tea Kettle, Quart-Size Mason Jar with Lid or Quart-Size Glass Container/Measuring Cup x 2, Fine Mesh Strainer
Dosage: Drink 1-4 cups daily when needed.
Tip: Whenever I buy ginger, I peel the whole thing and store it in the freezer for longer shelf life. It is also SO much easier to grate when it's frozen.
Recipe inspired by my midwives and Aviva Romm MD's Garlic Lemonade recipes.
Nutrition Information:
Yield:

4
Serving Size:

1
Amount Per Serving:
Calories:

143
Total Fat:

6g
Saturated Fat:

2g
Trans Fat:

0g
Unsaturated Fat:

3g
Cholesterol:

25mg
Sodium:

37mg
Carbohydrates:

16g
Fiber:

0g
Sugar:

14g
Protein:

8g
This nutritional information was auto-generated based on serving size, number of servings, and typical information for the ingredients listed. To obtain the most accurate representation of the nutritional information in a given recipe, please calculate the nutritional information with the actual ingredients and amounts used, using your preferred nutrition calculator. Under no circumstances shall the this website and the author be responsible for any loss or damage resulting for your reliance on the given nutritional information. You are solely responsible for ensuring that any nutritional information provided is accurate, complete, and useful.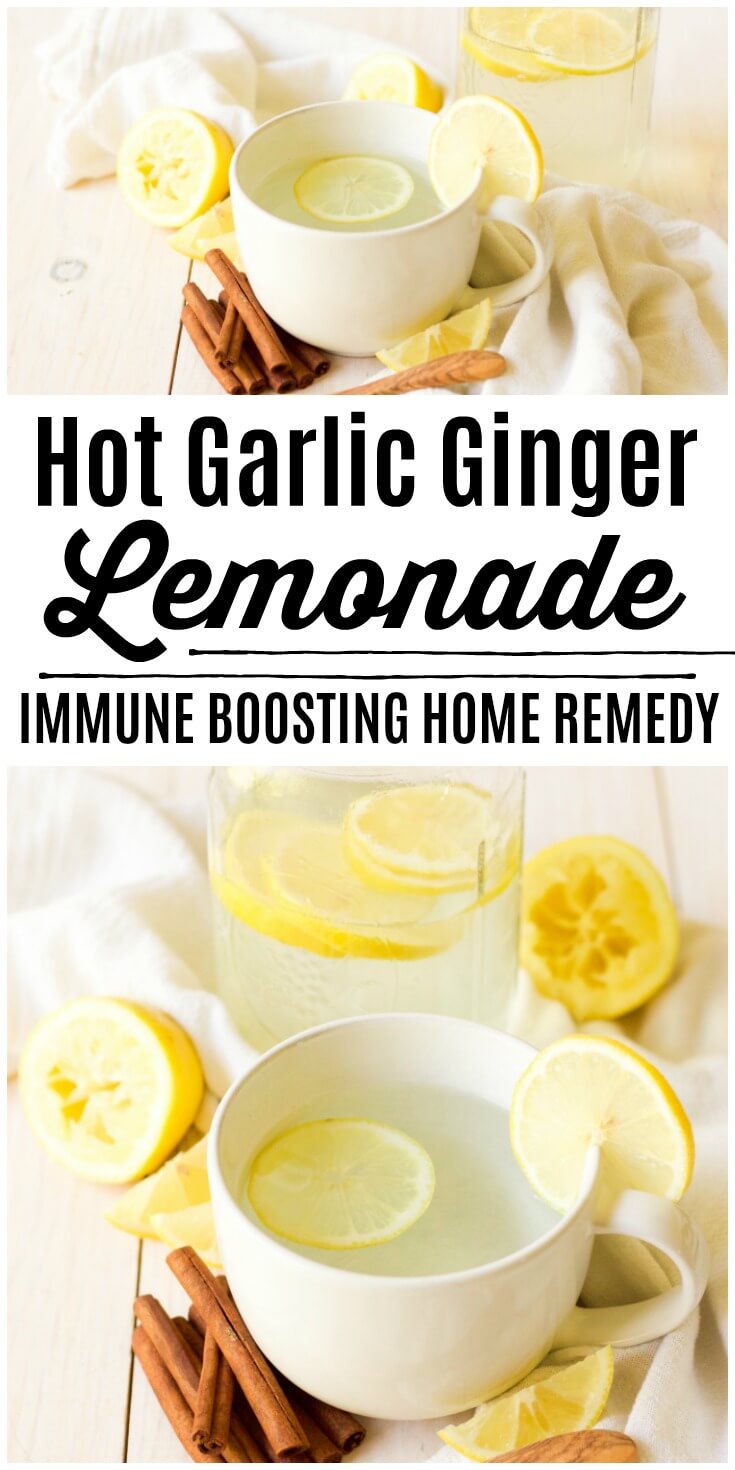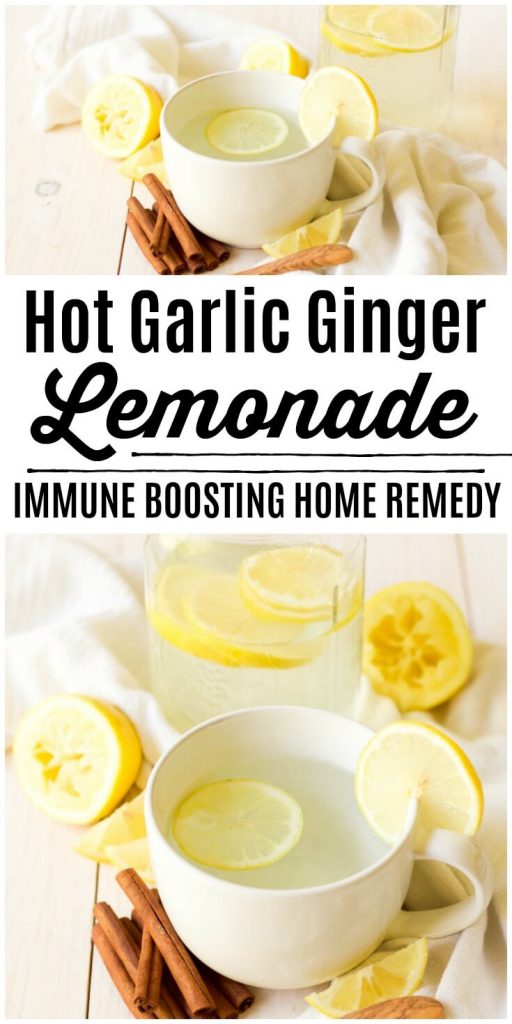 Are you on Pinterest? I pin lots of yummy real food recipes, natural living tips + more there. I have a board just for Holistic Health + Remedies too! Come follow along.
MORE NATURAL REMEDIES YOU MIGHT LIKE

Hydrolyzed Collagen, Desiccated Liver, Coconut Oil, Liver Detox Support, Ancient Minerals + more!
Disclaimer: ALL information you read on Recipes to Nourish is purely for informational and educational purposes only. I love to share and share with love, but I am not a health care practitioner. Information is not intended to treat, cure or prevent any disease. Statements within this site have not been approved by the FDA, meaning information and statements regarding health claims on this blog have not been evaluated by the Food and Drug Administration. All blog posts are solely my personal experiences and opinions and should not be interpreted as an attempt to offer a medical opinion. If you have questions about food, diet, nutrition, natural remedies or holistic health, please do your own research and consult with your health care practitioner. For more information please see all of my disclaimers and disclosures.
SaveSave
SaveSave
SaveSave
SaveSave