Simply sweet and creamy, this luscious, 5-ingredient, Real Food Watermelon Milkshake is the perfect, refreshing treat on a hot summer day. 
Now that we're approaching the end of spring, watermelons seem to be available everywhere. I know we get some produce earlier in California, so maybe they're not everywhere yet, but they will be soon. Summertime is just around the corner.
Can you believe summer is almost here?!
When the hot weather hits, all I want is cool, refreshing drinks like Strawberry Ginger Switchel and slushy watermelon lemonade. And of course, icy treats like homemade watermelon ice cream and popsicles. I might even have ice cream for dinner!
I mean, why would anyone want to be in the kitchen cooking over the hot stove and sweltering hot oven when you can make nourishing ice cream fast. I am all about cool meals when the heat is on.
Now I have the Glenn Frey "The Heat Is On" theme song from Beverly Hills Cop in my head. Anyone else? Just me?
Got sidetracked there for a second.
Anyway, my family LOVES watermelon. My husband and I really enjoy it, but usually the girls end up getting most of it. They plow through watermelon Every. Single. Time.
I'm always trying to come up with new ways to use watermelon since it's loved so much. I make watermelon smoothies, creamy watermelon ice cream, watermelon popsicles, watermelon granita, watermelon slushies, and on and on.
Since we're at the beginning of watermelon season, I felt like treating my family to an extra special, tasty treat. Real Food Watermelon Milkshakes!
Watermelon milkshakes equal pure, mouthwatering bliss in a glass.
This soft pink beauty is such a fun afternoon snack or evening dessert.
I hope you get to enjoy lots of Real Food Watermelon Milkshakes this summer. Enjoy!
Real Food Watermelon Milkshake
Print
Real Food Watermelon Milkshake
Yield 2 servings
Simply sweet and creamy, this luscious, 5-ingredient, Real Food Watermelon Milkshake is the perfect, refreshing treat on a hot summer day. 
Ingredients
3 cups seedless watermelon, cut into 1" chunks, frozen
1 1/2 cups raw, organic or grass-fed whole milk OR full-fat coconut milk, frozen into ice cubes
1/2 cup raw, organic or grass-fed whole milk OR full-fat coconut milk
2-3 tablespoons light colored raw honey
2 teaspoons organic vanilla extract
2-4 tablespoons cold water soluble grass-fed collagen - optional (<-- this is my favorite brand)
1/4 teaspoon Celtic sea salt - optional 
Instructions
Pour choice of milk into a BPA-free silicone or stainless steel ice cube tray. Freeze overnight until milk is frozen into ice cubes.
Prep the watermelon - remove and discard the rind and chop flesh into 1" chunks. Store in an airtight container and freeze for a minimum of 2 hours, best overnight.  
Add frozen watermelon, milk ice cubes and all remaining ingredients to blender. Blend on high speed until smooth, combined, thick and slushy. [Note: If you're having trouble blending it, you can add a small amount of liquid, but try not to add too much or it won't be thick like a milkshake.]
Serve immediately.
Notes
YOU WILL NEED: Ice Cube Tray, Blender 
I only recommend using a quality grass-fed collagen. Knowing the source and where the collagen comes from is very important. My favorite brand is Perfect Supplements Hydrolyzed Collagen. I am so impressed with the quality of their collagen + they're the only company on the market that I know of that is 100% pesticide free and has proof of purity. 
BONUS: I have a 10% OFF your entire order coupon code just for Recipes to Nourish readers! Just follow the link here and enter NOURISH10 at checkout. 
Cuisine American
Are you on Pinterest? I pin lots of yummy real food recipes + more there. I have a board just for Beverages and Frozen Treats too! Come follow along.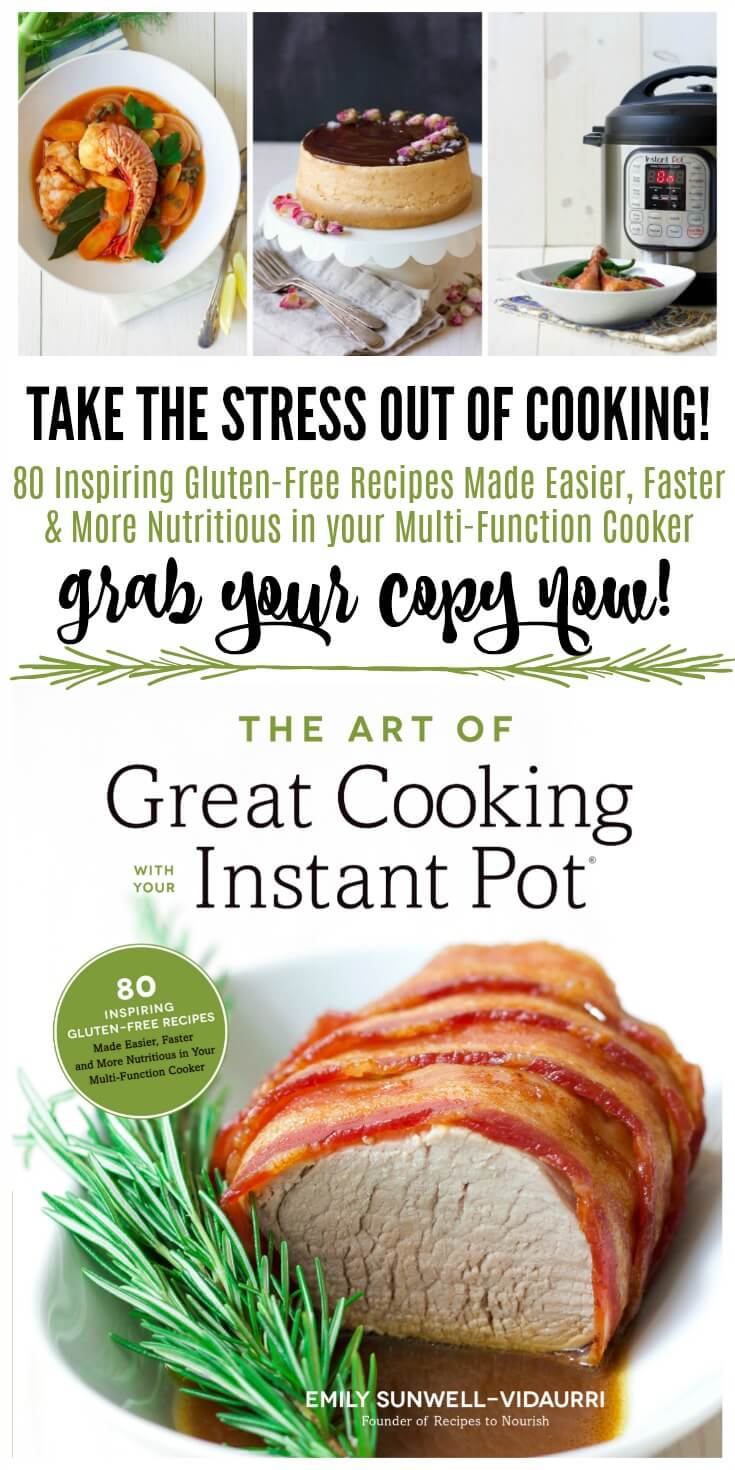 MORE RECIPES YOU MIGHT ENJOY
Paleo Grain Free Strawberry Rhubarb Cobbler
Real Food Strawberry Ice Cream
Blueberry Cheesecake Ice Cream
Sugar Free Stevia Sweetened Mint Lemonade
Hydrolyzed Collagen, Desiccated Liver, Coconut Oil, Liver Detox Support, Ancient Minerals + more!
SaveSave
SaveSave
SaveSave
SaveSave