Tea Infused Paleo Chocolate Blueberry Banana Bread is such a treat! This delicious, easy to make, double chocolate blender banana bread is packed with protein and it's egg-free, naturally sweetened, completely grain and gluten free and vegan-friendly.
This post is sponsored by Cedar Lake Teas, all opinions, recipe and photography are my own.
Chocolate blueberry banana bread for breakfast!
Heck yes! Who doesn't love a nice slice of chocolatey bread in the morning? Especially when it's packed with nourishing ingredients.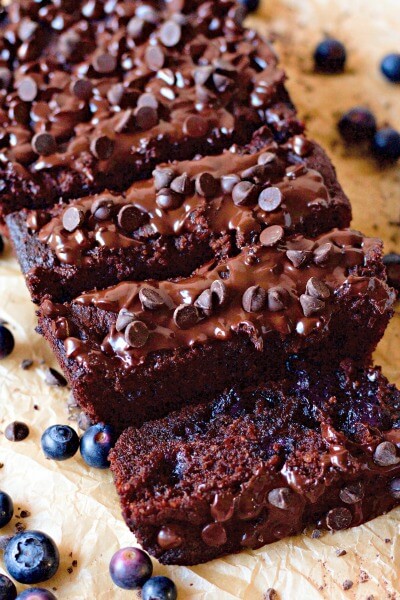 This banana bread is so easy to make in the blender.
It only takes minutes of prep work, then all of the wholesome ingredients go into the blender. Blend it up in seconds then into the loaf pan it goes to bake. So simple!
This banana bread is gluten free, grain free, egg free, nut free, dairy free and can be made vegan!
That's a whole lot of free's but it's certainly NOT lacking in flavor or texture.
This chocolaty bliss is fudgy, ooey and gooey and has a nice firm edge.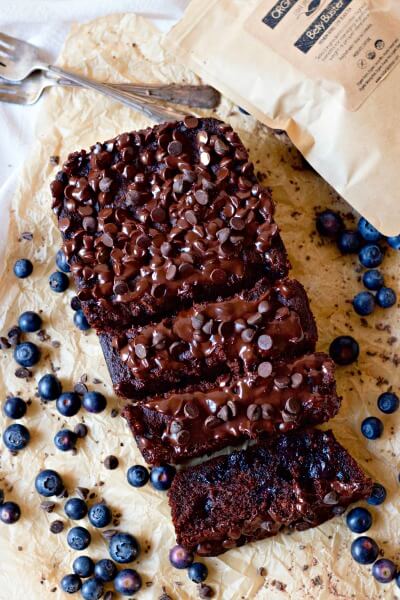 So many people are focused on healthier eating right now, so I wanted to make sure that this bread fits the nourishing AND healthy bill.
You can certainly enjoy this banana bread for breakfast - as is, or alongside a heartier savory breakfast. Go ahead and slather it with some grass-fed butter, ghee or coconut manna if you'd like. I am all about healthy fats, and this bread has some, but it's extra yummy slathered with some more.
Like I said, it's packed with good-for-you fat, naturally grain free flour, bananas and blueberries, sweetened naturally (with a sugar free alternative) and uses stevia-sweetened chocolate chips (but by all means, if you prefer different chocolate chips, use what you like).
It's also full of grass-fed collagen which is known to help support your metabolism as well as adds protein. As far as eggs go, you can use them if you'd like, but I prefer to use grass-fed gelatin. For a vegan option, I prefer chia eggs over flax eggs (because flax is estrogenic - not ideal in my opinion since it's hormone altering).
AND the special ingredient is some digestion-supporting tea!!!
Belly Buster blend from Cedar Lake Teas is slightly sweet, with hints of citrus, cocoa, and fennel.
This organic blend contains organic Pu'erh, organic cocoa nibs, organic cranberry fruit, organic fennel seed, organic ginseng, and organic orange peel (it has a moderate amount of caffeine).
Pu'erh is traditionally known in China as a cleansing tea and is known to support digestion and proper elimination.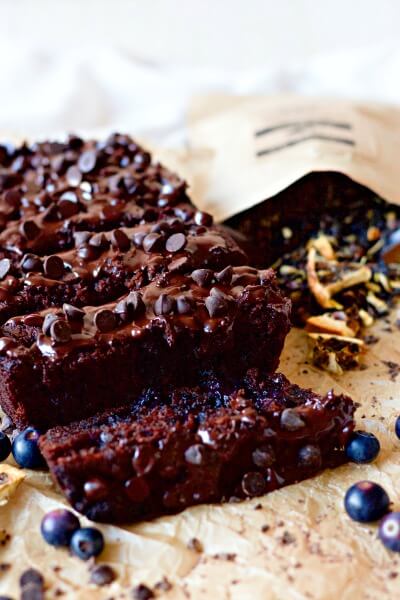 I love that Cedar Lake Teas are so fresh.
I can really tell when dried herbs have been sitting and stored for a long time. Older herbs don't taste as fresh and flavorful when you brew them into tea (which means they're lacking in flavor, nutrition and other health benefits too).
Cedar Lake Teas are certified organic whole leaf teas that are non-GMO, gluten free and never contain any fillers, flavors or additives.
I also love the story behind their business. I like to support businesses that have kind owners who are doing good things in their community.
Cedar Lake Teas was originally founded by someone who had a true love for organic herbs and spices. When he announced that he would be retiring, Christine and Jeramie jumped in to save this local tea company that they loved so much.
I have personally talked with Christine and she's so sweet and passionate about this company.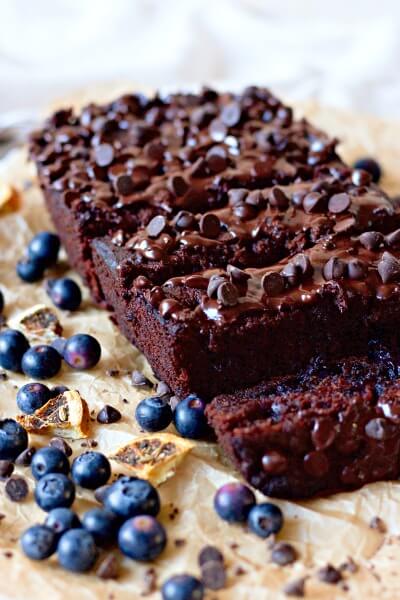 Infusing this Belly Buster blend from Cedar Lake Teas into coconut milk (or other milk of your choice) adds a lovely layer of flavor to this crazy good Paleo chocolate blueberry banana bread plus it helps support digestion! Win win!
I hope all of that chocolatey, fudgy goodness in the photos helped grab your attention.
Now go give it a try.
WHERE TO FIND CEDAR LAKE TEAS
You can find "Belly Buster" tea and other Cedar Lake Teas online or at stores, markets, natural food stores, co-ops and cafes in Wisconsin, Minnesota and many other locations around the US.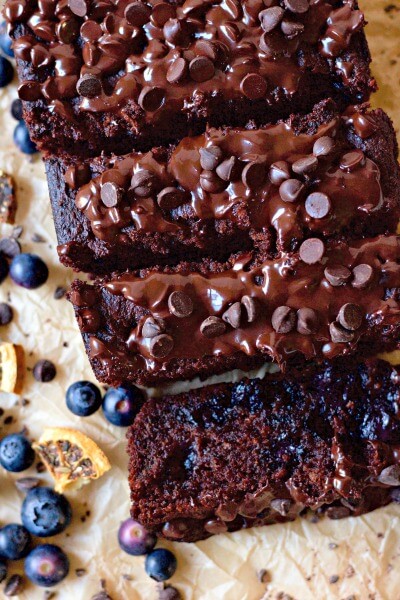 Your friends and family are going to love this tea infused Paleo chocolate blueberry banana bread, so go make some!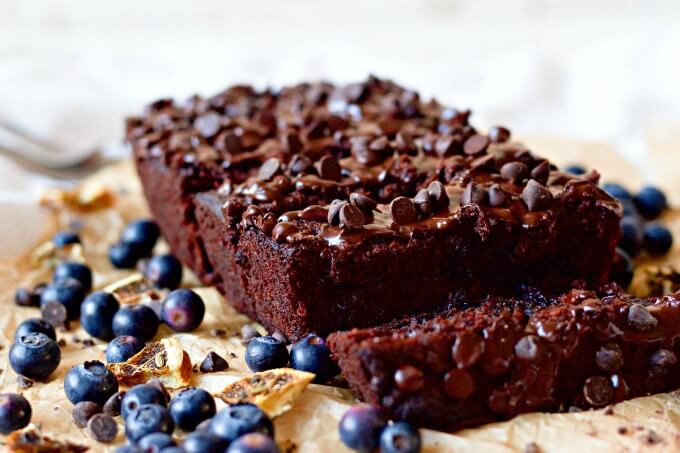 Tea Infused Paleo Chocolate Blueberry Banana Bread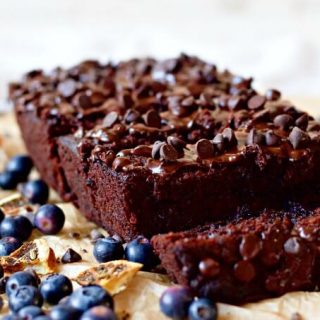 Tea Infused Paleo Chocolate Blueberry Banana Bread
Total Time:
1 hour
5 minutes
Tea Infused Paleo Chocolate Blueberry Banana Bread is such a treat! This delicious, easy to make, double chocolate blender banana bread is packed with protein and it's egg-free, naturally sweetened, completely grain and gluten free and vegan-friendly.
Instructions
In a small saucepan, bring ½ cup of coconut milk to a low simmer (do not boil). Remove from the heat and allow to rest and cool for about 2 minutes. Add Belly Buster tea and allow to steep for 15 minutes. Strain the tea infused coconut milk and set aside.
Preheat the oven to 350 degrees F. Grease and line a loaf pan with unbleached parchment paper and set aside.
In a blender, in this order - add fat of choice, tea infused coconut milk, bananas (broken into pieces), sweeteners of choice, cassava flour, cocoa powder, collagen, baking soda, salt, and apple cider vinegar. Place the lid on blender and blend just until combined, no need to over mix - just make sure it's fully combined, scraping down the edges if necessary. As soon as it comes together, remove the lid and add the gelatin, then blend again just until fully combined. Do not over mix. Gently add the blueberries and ⅓ cup chocolate chips and fold in with a spatula.
Evenly pour the batter into lined loaf pan and bake for 50 minutes or until a toothpick inserted into the middle of the banana bread comes out with only a few moist crumbs. [Note - ovens cook differently, mine cooks this perfectly at 50 minutes, but check your oven around 45 minutes to test for doneness. Depending on the oven, it can take anywhere from 45-60 minutes to bake.] Allow banana bread to cool in the pan before slicing.
After the bread has cooled for about 5 minutes, add the optional ⅓ cup of chocolate chips to the top of the bread. They will start to slightly melt and become gooey deliciousness.
Notes
No Sugar Version: Use ½ cup erythritol.
My favorite sweetener combo for these is ¼ cup coconut nectar and ¼ cup erythritol.
Vegan Version: Omit the collagen and gelatin. Add 1 small banana to the mixture and use a chia egg replacer - 2 tablespoons chia seeds (freshly ground preferably) + 6 tablespoons water. Place in a small glass bowl, give it a stir and let it sit and gel for 5 minutes. If using the chia egg replacer, you can add this during the main blending process.
Egg Version: Replace gelatin with 2 pastured or organic eggs. If using eggs instead of the gelatin, you can add these during the main blending process.
Best eaten on the first day. Slice and store individually wrapped slices (I wrap mine in unbleached parchment paper) in an airtight container and freeze in the freezer for later use. Gently reheat in the oven on a low temperature setting.
Nutrition Information:
Yield:

8
Serving Size:

1
Amount Per Serving:
Calories:

580
Total Fat:

42g
Saturated Fat:

14g
Trans Fat:

0g
Unsaturated Fat:

26g
Cholesterol:

6mg
Sodium:

355mg
Carbohydrates:

68g
Fiber:

4g
Sugar:

25g
Protein:

8g
This nutritional information was auto-generated based on serving size, number of servings, and typical information for the ingredients listed. To obtain the most accurate representation of the nutritional information in a given recipe, please calculate the nutritional information with the actual ingredients and amounts used, using your preferred nutrition calculator. Under no circumstances shall the this website and the author be responsible for any loss or damage resulting for your reliance on the given nutritional information. You are solely responsible for ensuring that any nutritional information provided is accurate, complete, and useful.
Find Cedar Lake Teas online, on Facebook and Instagram.
Are you on Pinterest? I pin lots of yummy real food recipes + more there. I have a board just for Breakfast Recipes and Gluten Free Treats. Come follow along.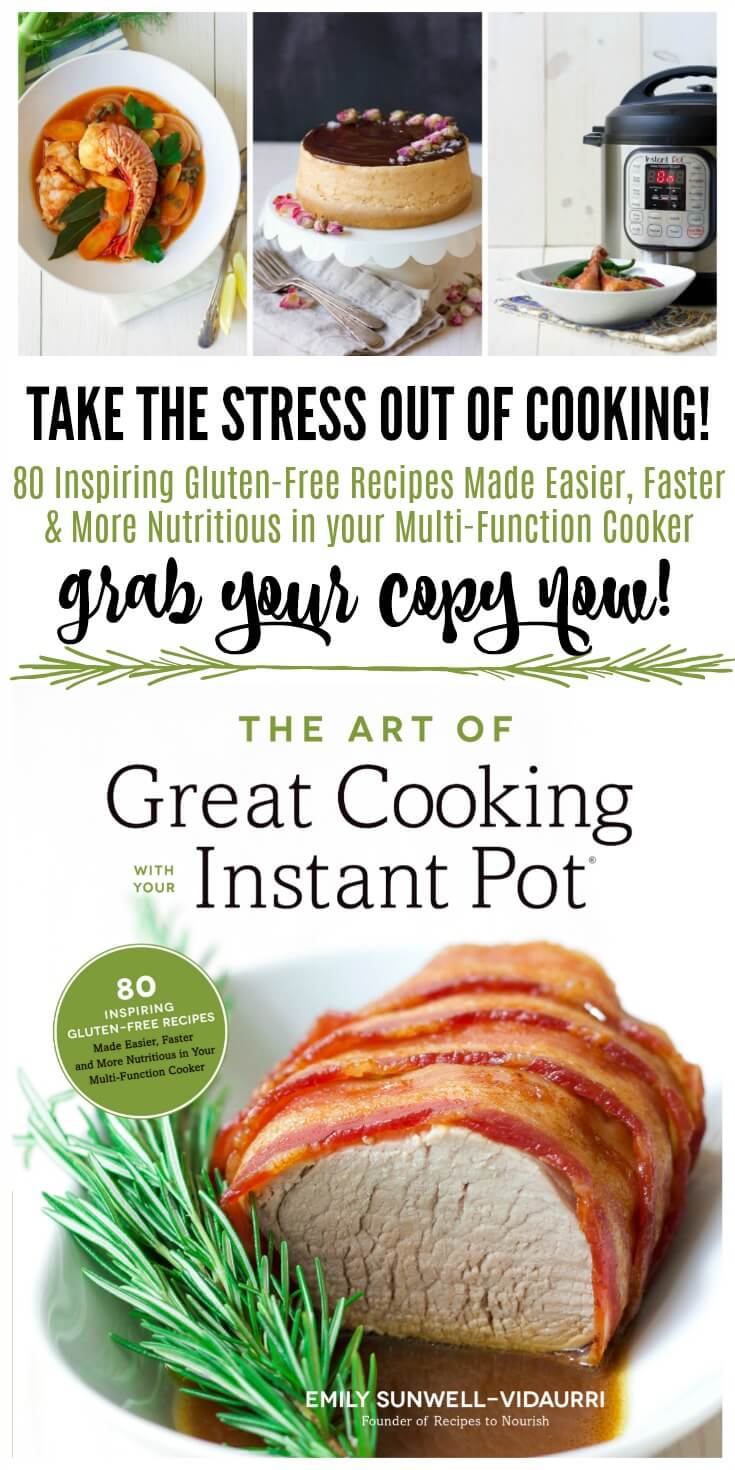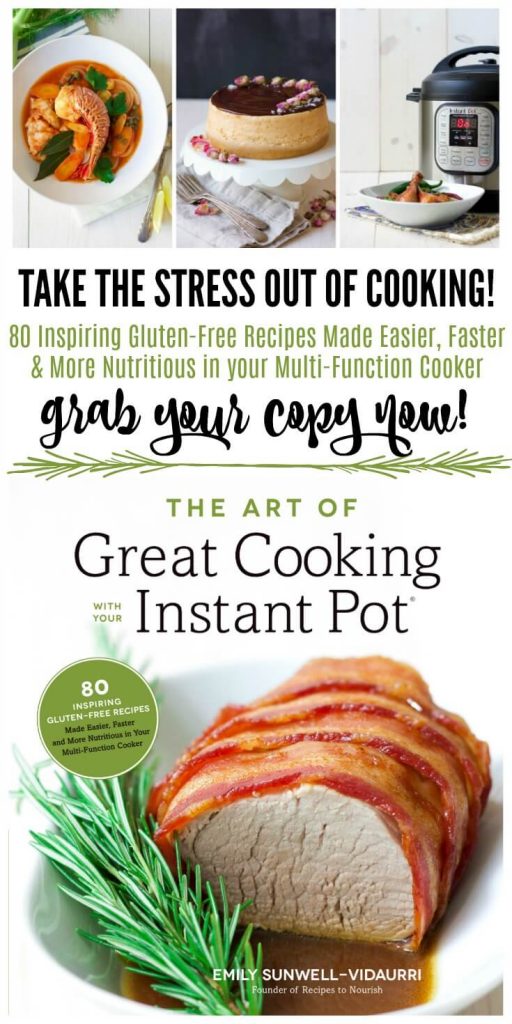 MORE RECIPES YOU MIGHT LIKE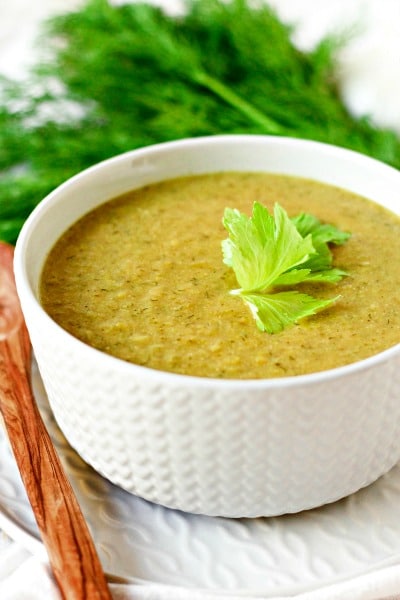 Instant Pot Paleo Creamy Broccoli Dill Soup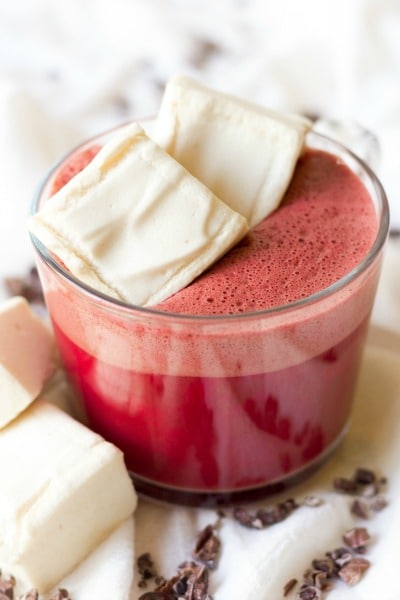 Healthy Sweet Beet Hot Chocolate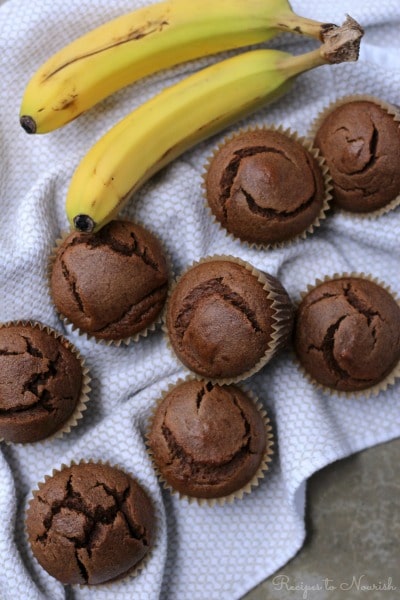 Grain Free Chocolate Banana Muffins
Instant Pot Paleo Chocolate Chip Banana Bread
ANOTHER TEA INFUSED RECIPE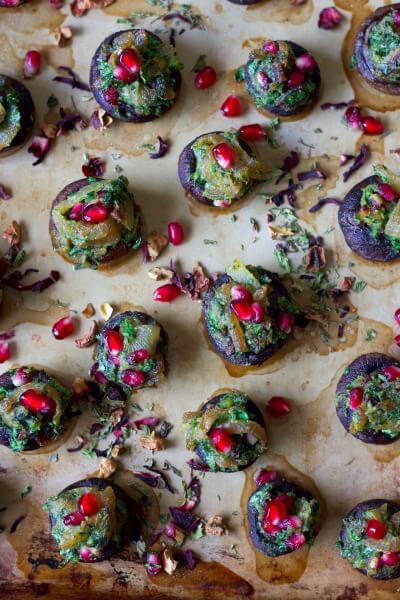 Paleo Tea Infused Bacon Herb Stuffed Mushrooms

Grass-fed Collagen, Desiccated Liver, Coconut Oil, Liver Detox Support, Ancient Minerals + more!
SaveSave
SaveSave
SaveSave
SaveSave
SaveSave
SaveSave
SaveSaveSaveSave
SaveSave
SaveSaveSaveSave
SaveSave
SaveSave
SaveSave
SaveSave
SaveSave
SaveSave
SaveSave
SaveSave
SaveSave
SaveSave
SaveSave
SaveSave
SaveSave
SaveSave
SaveSave
SaveSaveSaveSave
SaveSave
SaveSave
SaveSave
SaveSave
SaveSave